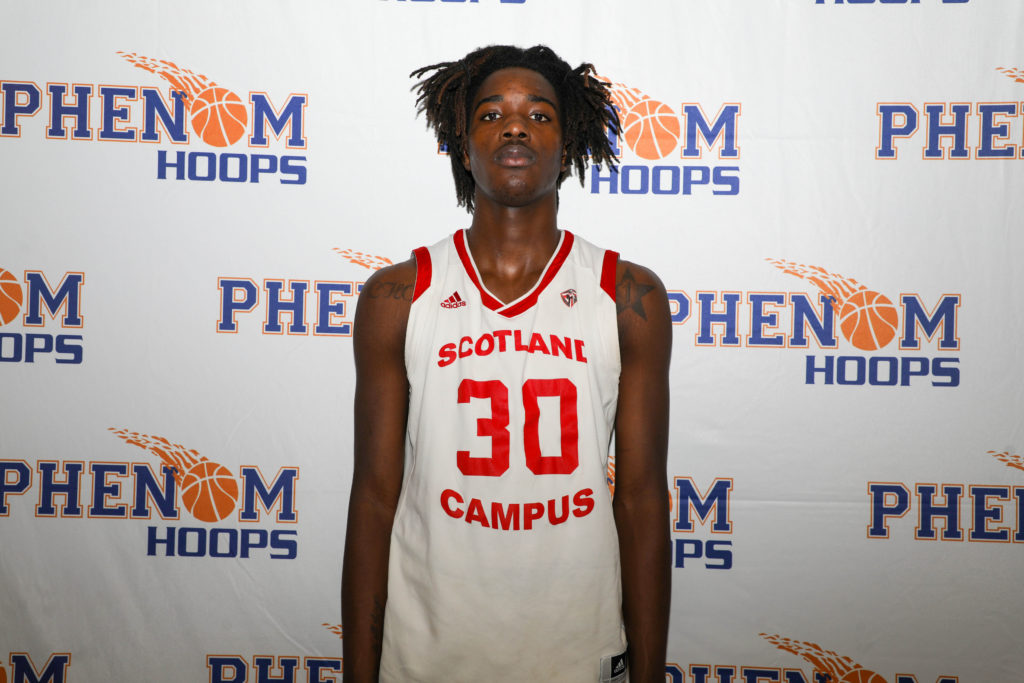 Each and every time Phenom Hoop Report gets to report or sees a commitment from a player we have seen over the years, it is always a fantastic day. It is great to see players achieve their goal to play at the next level and it is such a great accomplishment for that player.
Here is the latest commitment.
Player: William Henderson
Class: 2021
Committed to: Hampton
What the Player Said:
Q: What made Hampton the place for you in the end?
Henderson: Well, from Day 1, they liked me and kept it real. At first, they always showed interest and dint think I would go there.  But I wanted to be different and change it up. I feel like HBCU schools are going to be the next big thing.  And I feel like all I have to do is work hard from Day 1 and definitely make an impact; there is a lot to my game that NO ONE knows about and I've just been working on different things, being versatile, and leading the game more.
Q: How would you best describe your game?
Henderson: I would describe my game as a stretch forward that can impact the game in different ways.  I like to let the offense come to me, being in the right spots.  I feel like I can rebound and push the break and I can guard 1-5, play multiple positions. But whatever the coach asked me to do, I'm going to do my best at it.
What Was Said by Phenom Hoops:
"With Henderson playing multiple positions over the last few years, it has allowed him to keep his guard-like skills and be a threat from multiple areas, while also using his length to be a threat on both ends down low.  Henderson also says it has helped him increase his IQ and understanding of his position on the court.  His primary focus is to play the forward position but he has been able to expand his game by bringing the ball up the court off the rebound, showing his versatility as well as his ability to stretch the floor." – Patrick O'Brien
"William is in the midst of a growth spurt that has seen him add nearly 3" in the past five months and he isn't done yet! The added length is a welcomed addition to his basketball profile that includes capable ball-handling skills and shot-making skills with three-point range coupled with a good amount of athleticism and agility. William has been utilized often around the rim because of his length, good bounce, and repeat jumping ability that makes him a very good rebounder and shot-blocker with mobility to defend the paint and defend opposing small forwards out along the perimeter. His offensive game suggests a move to the wing as a potential big guard or small forward is likely as he continues to fill out and adjust to his added length. William can get to the rim with the dribble using basic crossovers coupled with rangy, determined strides and some slippery and shifty body movements as he slices through traffic with good quickness. He does a good job fighting through contact and as his body fills out he will no doubt enjoy more strong finishes and scoring ability finishing drives to the rim. He does a good job now in that regard. William has a nice stroke with range beyond the arc. His ability to extend the defense with the jumper creates matchup concerns as he is capable of beating bigger defenders off the bounce and has the length to shoot over many opposing guards or small forwards. William does a good job selling the jumper against hard closeouts and attacking with the dribble and has developed a capable middle game. Obviously, his length in addition to his budding perimeter skills creates plenty of excitement." – Frank Bennett's report in 2019