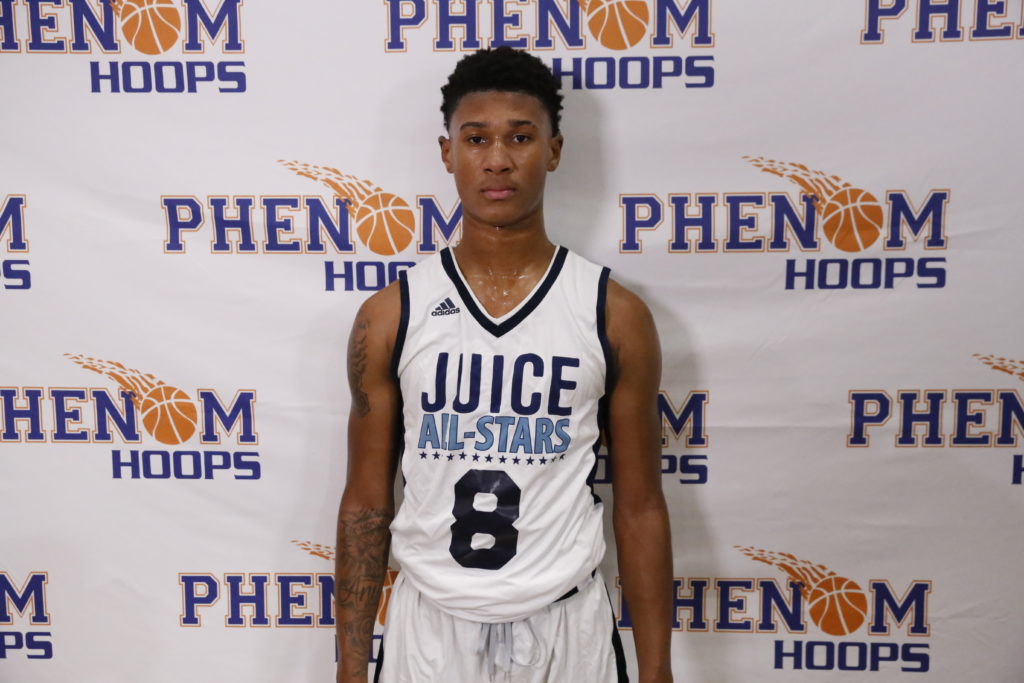 Another event in the books and many of the names we have seen countless times but it also provided us some guys that we haven't seen before, or it has been a while since we last watched them. These players impressed us on the court this last weekend in Rock Hill and we are looking for them to make a bigger name in the state this upcoming season.
(These are just names that were viewed by me at the Fall Finale)
2021 Caleb Reams (North Nash)
A new name for many and a new one to Phenom Hoops, Reams gave us a glimpse of his game that will have him now on the radar for us and for college coaches. The Northern Nash guard showed tremendous flashes of scoring ability from the perimeter but even better aggressively attacking. He uses that motor on both ends as well, creating turnovers and capitalizing on the other end.
2023 Comeh Emuobor (Bull City Prep)
Emuobor is going to be a name many will know by the end, as he already has a tremendous frame and body at as a young prospect. Emuobor though has the length and athleticism that could easily translate to the next level, and excels out in transition. His feel and strength early is where he excels on the court and his game should just continue to grow.
2024 Draven Pilson (Forsyth Country Day)
Pilson is the youngest prospect on the list but there certainly is something special with his game.  This isn't the first time watching him, as we were lucky enough to watch him at the NC Jr Phenom camp, saying this: "He's a long, smart, athletic, skilled forward prospect that highlighted flashes of pure dominance throughout his time at camp. Pilson was one of the only players that could protect the rim, defend multiple positions, and carry the offensive load, separating him from other top performers."  He has continued to grow and improve his skill set, but it shouldn't stop here.
2022 Tristin Harkins (Pine Forest)
Harkins continues to be a name that goes under the radar in the class of 2022. Which is fine but we have a feeling coaches will start taking notice. We certainly aren't at the end product, but Harkins is a tough guard that can be pesky on the defensive end, score when the opportunities are there, and shows a nice overall offensive skillset. Also think that his game should continue to grow
2022 6'4 Silas Demary Jr. (Millbrook)
Demary has had a tremendous summer and should be a new name on the block for the fans around Raleigh but one that could quickly make a name for himself. This is a 6'3 prospect that has an understanding of how to score on all three levels, using a nice blend of size and strength on the court. He continued to produce at the Fall Finale and it should only carry over to the season for him.