Last week, Phenom Hoops traveled down to Fort Mill, South Carolina to host our annual Summer Havoc Live. The event featured a slew of noteworthy teams and players, which naturally led to a ton of college coaches attending to find their next program-changing piece. While a lot of attention was centered around a handful of teams, college coaches were able to find worthy prospects at seemingly every turn. In order to highlight some of these roster complete with college players, we will take a closer look at each—starting with NC Spartans Haidinger.
6'2 '23 Andrew Schrage
Although already worthy, Schrage has only elevated his game following the departure of two vital teammates. He's a tough, scrappy, well-rounded point guard prospect who can run a team, apply scoring pressure, and outwork his assignment on defense. Schrage knocks down jumpers at a quality percentage despite an unorthodox release, and plays well through contact on both ends of the floor. He also possesses IQ, toughness, unselfishness, and a high motor. The work is evident, as Schrage continues to get better and better.
6'3 '23 Jordan Davis
Given the subtlety of his identity, Davis can often be overlooked despite his impressive production and on-court abilities. He's a natural glue-guy who can apply efficient, yet seemingly nonstop scoring pressure from all three levels. Davis possesses a really polished offensive arsenal with the instincts to spot-up, move without the ball, or create for himself or others. He attacks the basket, hits midrange pull-ups, and offers a lethal presence from beyond the arc. Davis is simply a reliable two-way player who consistently affects all facets of the game.  
5'9 '23 Riggs Handy
On a team armed with multiple lethal shooters, Handy is still the best shooting threat in basically every gym he enters. He's small, but quick and smart enough to consistently find shots within the flow of the team structure. Handy moves really well without the ball, possesses a rapid release, and only requires a glimmer of daylight to get off clean looks. He's also able to hit shots off movement, make the extra pass, and offer a pesky defensive presence. Handy's shooting is always an x-factor.
6'0 '23 James McCreary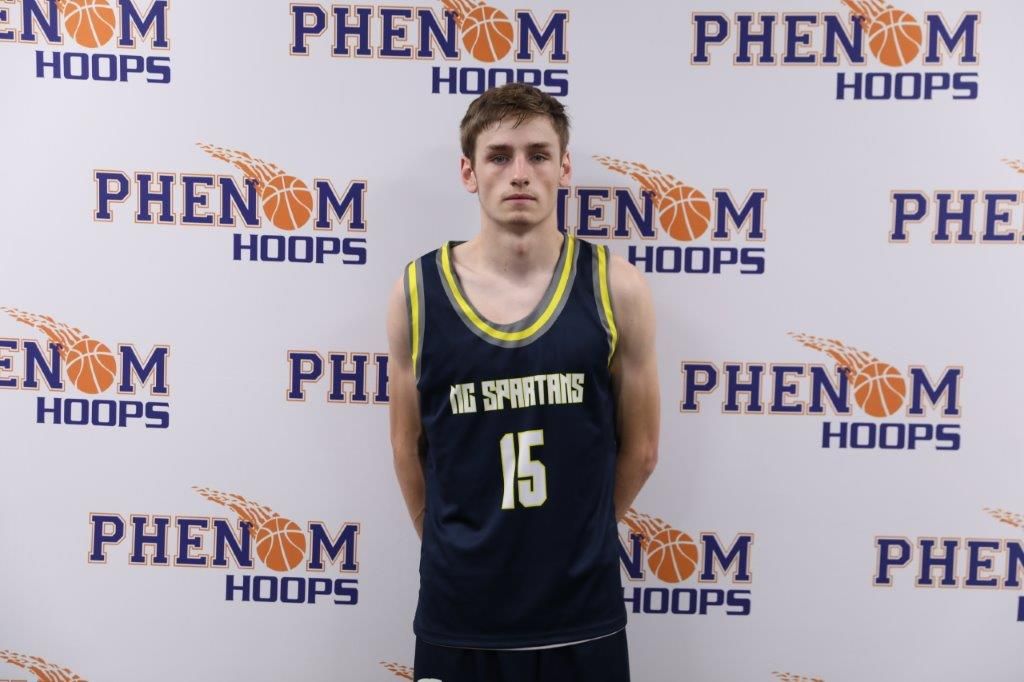 There are a lot of quality pieces within this roster, but McCreary is arguably the most electric, exciting piece of the group. Though unassuming at first glance, he's an incredibly entertaining, yet productive player. McCreary is an absolute offensive weapon with the ability to fill it up in a variety of different ways offensively. He scores in every possible way. Whether three-pointers, pull-ups, or finishing with craftiness around the basket, there is almost no bad shot for McCreary. He's also a capable passer and scrappy defender with a tough, rugged nature. McCreary's somewhat unique identity should appeal to various programs.
6'1 '23 Caleb Ellison
It's should be fairly easy to see the appeal with someone as steady and dependable as Ellison. He's a long, wiry guard with the necessary blend of IQ, vision, and scoring prowess to succeed from either backcourt position. Ellison utilizes his quickness and nice handle to breakdown opponents and access his lethal midrange jumper at an incredibly high volume. He's a killer in the midrange but also finishes well and knocks down three-pointers at a useful clip. Ellison is a capable defender and playmaker who makes solid decisions with the ball in his hands.

6'6 '23 Wyatt Harbaugh
Given his status as the lone interior presence, Harbaugh is as valuable as anyone to the Spartans' game plan. He's a big, strong, physical, high-motor post prospect with a sturdy frame, blue-collar nature, and the ability to control the glass on either end of the floor. Harbaugh is fairly bouncy and finishes well through contact, but doesn't necessarily need to score in order to make a lasting impression. He battles for rebounds, willingly makes hustle plays, and runs the floor hard in transition. Harbaugh does whatever is needed to win, and brings obvious value to every team.
6'3 '24 Zack Goodman
Despite being the only non-senior on this roster, Goodman is still a prospect worthy of attention from college coaches. He's a long, wiry wing prospect with a scorer's mentality and the ability to apply offensive pressure in a variety of ways. Goodman is a respectable scorer from all levels, but also displays useful athleticism and defensive instincts. He operates well without the ball and can create his own shot effectively off the bounce. Goodman is also a useful cog within their structure, but should only continue to get better over the coming months.