Coach Rick's All Hustle Team "Effort, Energy and Enthusiasm"
No matter the talent level, there's an old saying. "You can't teach effort." There are just some players that have the "Hustle" gene. It's in their DNA. They know one speed and that's all out. Simply put, there are players that are wired to play with effort, energy and enthusiasm. Below are the players that we've seen countless times and no matter the setting, no matter the venue, these young players play each and every possession like the game is on the line. Now, let's take a closer look at the players that made our All Hustle Team.
5'11 '2021 Clay "Smoke" Hodges (Lake Norman HS)
We've watched Clay Hodges in camp setting, travel ball, and high school. There's not a more competitive player in the state. We're talking about a young prospect that is an excellent team leader and outstanding floor general. That being said, Hodges is one of the few players that plays both ends of the court with maximum energy and effort. Defensively, he will pick up the opposing point guard and apply pressure from one end of the court to the other. To take it a step further, Hodges will dive on the floor for loose balls and will probably lead the state in floor burns.
6'4 2021 Akhiris Holden (Henderson Collegiate)
When it comes to stuffing the stat sheet, look no further than 6'4 uber athletic Akhiris Holden. Holden averaged 12.8 PPG, 7.5 RPG, 1.3 APG, 1.3 SPG and 1.6 BPG. In other words, Holden is always around the ball. Holden has elite level leaping ability and often plays above the rim. He rebounds, defends, block shots and gets steals. Holden helped lead Henderson Collegiate to its second straight NCHSAA 1A state championship title game. With the likes of Kalib Matthews and Javonte Waverly, Holden has flown a little under the recruiting radar, but expect his name to circulate more as a scholarship worthy prospect.
6'9 '20 Cheick Traore (Concord First Assembly)
The awards keep coming in for 6'9 Youngstown signee Cheick Traore, who was instrumental in leading Concord First Assembly to the NCISAA 3A state championship. With Traore, we're talking about a physically gifted post player that knows and understands his role. More importantly, Traore is the epitome of hard work and playing the game with maximum effort and energy. He averages a double double in points and rebounds. He is intense, vocal, and is a willing defender in the post. Traore also made our All State Defensive team.
6'8 2020 Alec Topper (Forest Hills HS)
Alec Topper led Forest Hills to a 29-1 record. We've had a chance to watch Topper in several setting and at the WNC Phenom 150 camp, we labeled him our 3E player (Effort, energy and enthusiasm) Topper played multiple positions, posted up in the paint and had the ability to step out and hit the midrange jump shot. Topper runs the floor extremely well and fights for offensive position. Topper was instrumental in leading Forest Hills to another outstanding season and was one of the top NCHSAA 2A teams in the state.
6'0 2020 Stephen Minor (Winston-Salem Prep)
Stephen Minor set the tone when we watched him in October at open gym. We're talking about a strong, athletic and super quick guard that has excellent court vision, the ability to score quickly and often, has terrific vocal and court leadership. In addition, Minor averaged 14.8 PPG, 4.4 RPG, 5.9 APG, and 2.1 SPG. In other words, Minor gets it done on both ends of the court. He led the team to the NCHSAA 1A state championship game, which has been postponed by the COVID-19
5'10 '21 Camian Shell (Parkland HS)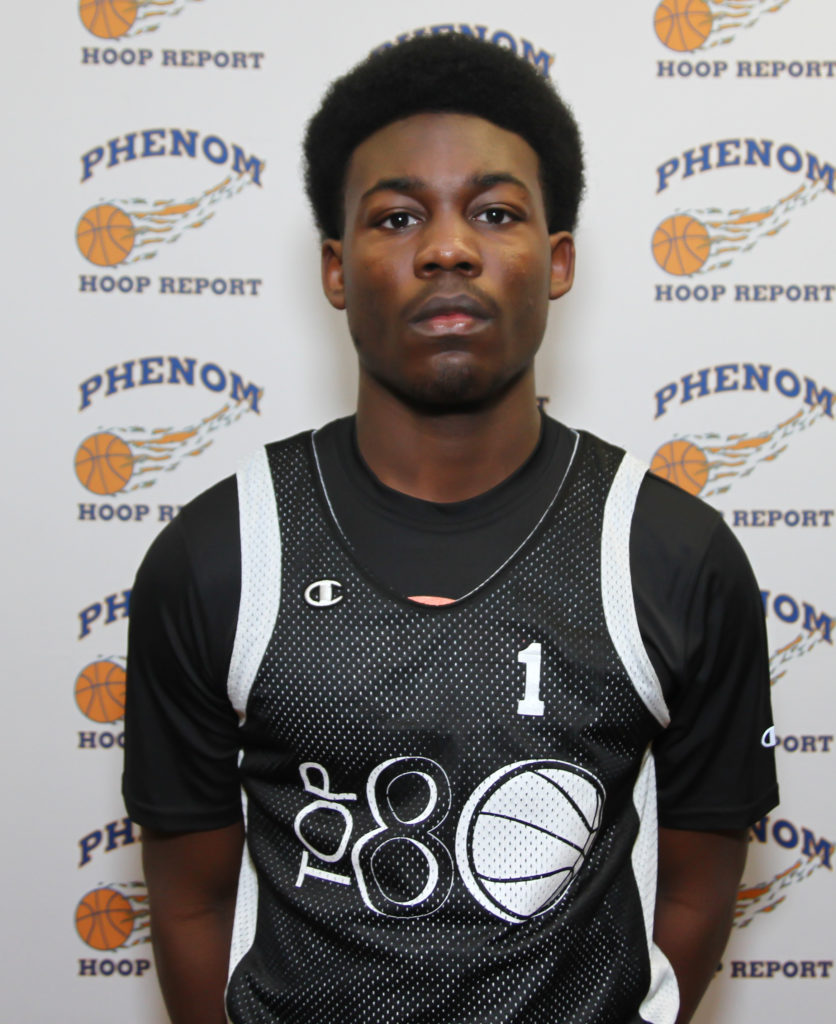 What a year for Camian Shell and no player may have produced better all-around numbers. Shell averaged 21.4 PPG, 5.1 APG, 5.1 RPG, and 5.4 SPG. We're not aware of another player in the state that had a more impressive stat line. His crazy good stat line and it's his full throttle approach to the game is quite appealing. Simply put, Shell plays both ends of the court and also made our All State Defensive team. There's no disputing the fact that Shell remains one of the state's most underrated prospects.