While it probably goes without saying, the high school landscape is drastically different from that of five or ten years ago. Most kids still attended their local public school while private or prep options were still considered more of an uncommon opportunity. However, things have obviously shifted in that span of time. Competitive balance has largely disappeared. Kids no longer feel compelled to stay at their local high school, especially if they disagree in any way with the head coach. This is not spoken as a negative, rather a fact. High school transfers and free agency is as active as ever. That being said, teams like Central Cabarrus still restore faith in the possibility of public schools dominating the landscape once again. They narrowly suffered defeat to West Charlotte in the state championship last season, but look prepared to run it back. Let's take a closer look…
The structure of this roster is quite free-flowing, which certainly benefits someone like 6'1 '23 Jaiden Thompson. He's a tough, scrappy, fairly well-rounded guard prospect with IQ, quickness, and the ability to succeed with or without the ball in his hands. Last season, Thompson posted nightly averages of 19.8 PPG, 5.9 RPG, 3.6 APG, and 3.6 SPG while shooting 55% from the floor and 75% from the line. He's a pesky defender with sharp instincts, penetration ability, and feel as a playmaker. Thompson does a quality amount of everything for this group (as evidenced by the raw numbers), but can also adapt to whatever role this team needs. Scholarship-level coaches should be involved.
Additionally, 6'2 '23 Gavin Bullock operates as the main glue-guy for this group. He's a very well-rounded wing/forward prospect who offers excellent versatility on both ends of the floor. Bullock plays way bigger than his listed height as an interior cog, both as a defender and rebounder, and legitimately outplays bigger opponents on a regular basis. His junior-season averages of 10.8 PPG, 3.9 RPG, 2.2 SPG, and 1.4 BPG speak for themselves. However, he also displays a nice perimeter skillset and can comfortably pass, shoot, and handle the ball. Bullock is quietly a massive x-factor for this group, and should be able to find opportunities at the next level.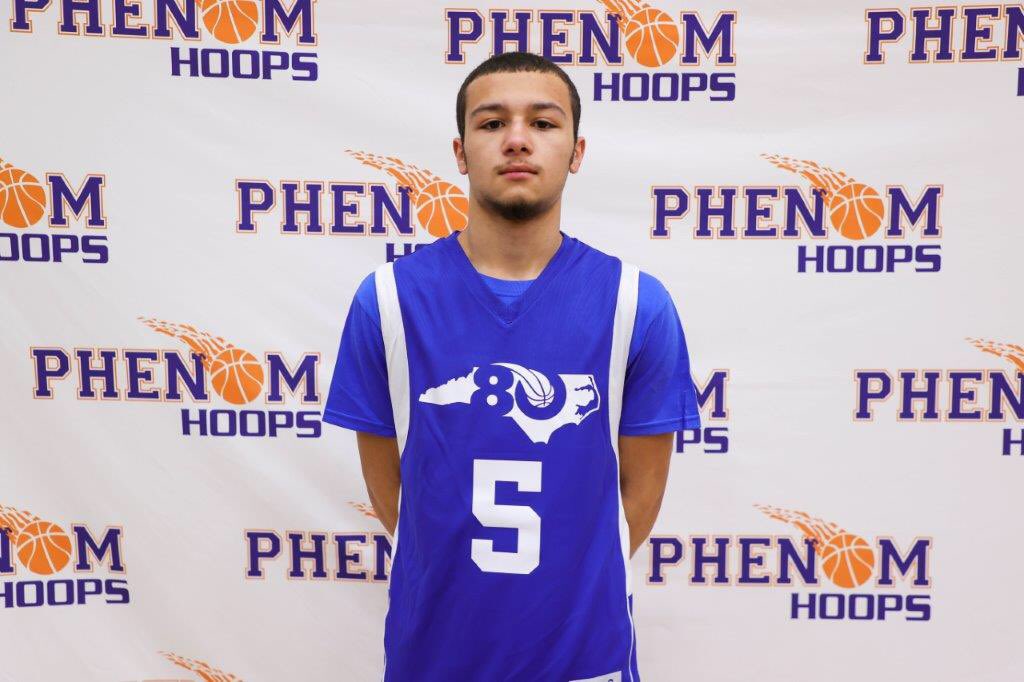 Although the twins typically get discussed together, 5'11 '24 Carson Daniel is more of the point guard and natural floor general. Last season, he averaged 14.3 PPG, 3.7 RPG, 6.5 APG, and 4.5 SPG while shooting 62% from the floor and 85% from the line. He's an excellent playmaker with great vision, a tight handle, and useful scoring prowess. Daniel reliably creates for himself and others, but clearly prioritizes setting up others whenever possible. He breaks down defenders, touches the paint, and makes great decisions with the ball in his hands. Daniel is a great defender with a strong blend of quickness, toughness, and overall instincts. He sets the tone well and seems to make nonstop plays on both ends of the floor.
On the other side, 6'0 '24 Chase Daniel typically serves as more of a utility piece with the ability to consistently affect all facets of the game. He scores the ball at a high volume but also assumes playmaking duties and understands how to work effectively within the team structure. Though Daniel often plays without the ball, he's more than capable of running a team, creating for others, and overwhelming his assignment defensively. He moves very well without the ball, forces turnovers at a strong rate, and rebounds well for his size. Last season, Daniel averaged 15.6 PPG, 4.1 RPG, 4.5 APG, and 4.5 SPG while shooting 56% from the floor and 71% from the line. Like his brother above, it's difficult to say anything other than positives about his on-court identity.
Also, 6'0 '23 Adriel Miller provides great energy and a useful scoring presence. He regularly operates as the other starter with this group, and knows his role quite well on both ends of the floor. Miller plays hard and looks to do whatever possible to provide this team with an edge. Add in the coaching from Jim Baker, and this team has all the necessary pieces to claim a title next season.