Cannon advances to NCISAA 4A semi-finals
Cannon 88 Wesleyan Christian 70
Phenom Hoops travelled to Concord, North Carolina to cover the NCISAA 4A quarterfinal game between Wesleyan Christian and Cannon School. Wesleyan School came into the contest with an 16-9 record and has been one of the surprise teams under the leadership of second year head coach CJ Lee. Cannon has quietly built a regional power as head coach Che Roth has put together some of the best talent in the state along with the country's top point guard in the 2022 class. Cannon came in with a 24-6 record and one of the state's toughest schedules.
Cannon came out in the first quarter focused and intense and took a commanding 26-12 lead. While things were going all Cannon's way, Wesleyan Christian showed toughness and a never quite attitude as they pulled within six (37-31) heading into the halftime break. Another big run in the third quarter sealed the win for Cannon and captured an impressive 88-70 win.
6'3 2022 Jaden Bradley (Cannon)
Without question, Jaden Bradley is regarded as one of the nation's premier point guards in the 2022 class. He has size, strength and skill and a game reminiscent of NBA star Chris Paul. The "silky smooth" guard simply makes his teammates better as he is constantly surveying the court to make kick out passes and timely assists to his teammates. That being said, Bradley finished with a game high 30 points. Of the 12 field goals, 11 were direct moves to the rim with one midrange jump shot. And to make matters worse, Bradley only made moves that were within the offense, nothing forced or manufactured.
6'4 2021 Jarvis Moss (Cannon)
Jarvis Moss got things going for Cannon in the first quarter as he had 11 points including two 3-pointers. Moss finished with 29 points scoring from all three levels and ended up with four 3-pointers for the game. Moss impressed us with his rebounding ability, intensity and overall all-around play.
6'6 2022 DJ Nix (Cannon)
Nix finished with 11 points and a handful of rebounds on both ends of the court. Nix is a strong and reliable defender, but was saddled with foul trouble throughout the game, which hampered his overall totals. That being said, Nix is the team's glue guy. He does a little bit of everything on the court.
7'0 2022 Christian Reeves (Cannon)
Christian Reeves has been saddled with injuries throughout the course of the season and is working back into game shape. That being said, Reeves is a star in the making. What you currently see is not the finished product. Playing limited minutes, Reeves scored nine points, but provided "productive" minutes and made positive plays in his time on the court. We're talking about a mobile, fluid, and highly skilled 7'0 center that has a high basketball IQ, is fundamentally sound, and has all the ingredients to be a high major prospect. Once he catches ups with his body, the sky's the limit for his humble and genuine young man.
6'1 2021 Aisaiah Phillips (Wesleyan Christian)
Phillips finished with a team high 20 points. He was effective as a scorer and as the team's facilitator on the court as he scored from the perimeter, drives to the rim and a perfect 7-7 from the free throw line. We were also impressed with his poise and leadership.
6'5 2021 Isaiah Ray (Wesleyan Christian)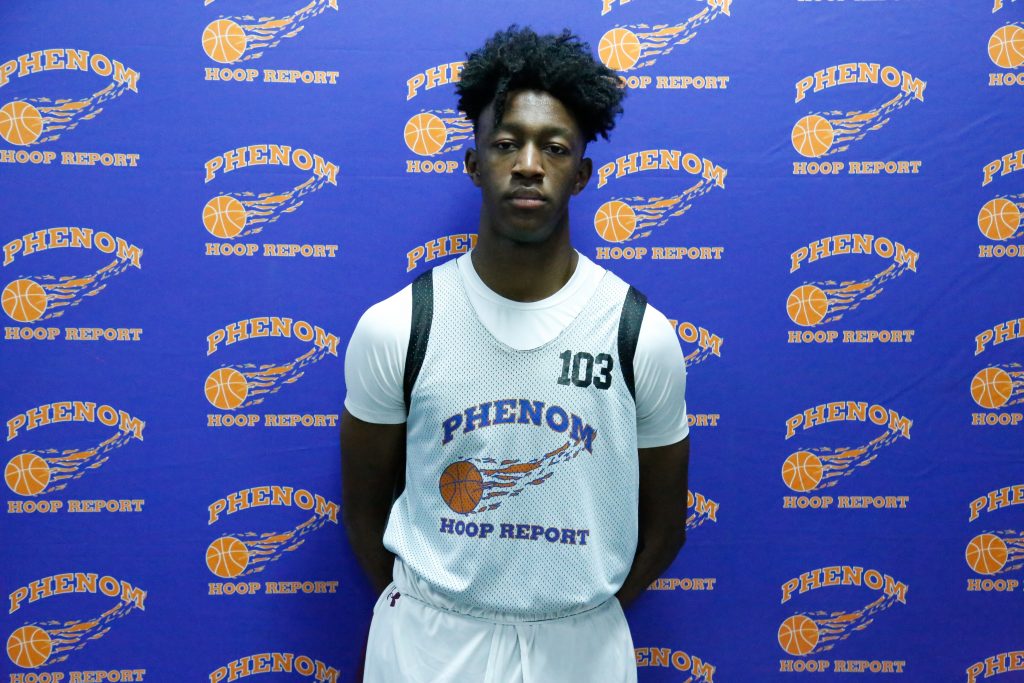 Playing with the flu and an ear infection, Isaiah Ray finished with 14 points including two 3-pointers. Ray has the ability to score off the dribble/bounce and can easily create his own shot. We were also impressed with his patience and shot selection.
6'7 2020 Kaleb Brooks (Wesleyan Christian)
Brooks finished with 13 points including two 3-pointers. The strong "power forward" has the ability to step out and stretch the defense with his touch and range. He battled on both ends for rebounds and played with a blue-collar mentality.
Final Thoughts
Cannon advances to the NCISAA 4A semi-final game against perennial power Greensboro Day. Cannon has positioned themselves playing a challenging schedule preparing them for this moment. Head coach Che Roth is building something special at Cannon and his long-term goal of building a regional and national power is on the horizon.
Coach CJ Lee's Wesleyan Christian was the surprise team in the NCISAA 4A in our opinion, however he has a lot to be excited about for the 2020-21 season. He returns 6'1 2021 Aisaiah Phillips, 6'5 2021 Isaiah Ray, 6'2 2021 Kade Darr, and 6'5 2023 Dice Royster. Wesleyan is trying to get back into the conversation as a traditional power in the NCISAA and they are definitely on the right track.