(1) 6'8 Zymicah Wilkins (R-S Central)
There are numerous guys who were in the mix for the top spot in our updated rankings, but Zymicah Wilkins ultimately walked away with the honor. His blend of IQ, size, skill, and polish makes him extremely difficult for most opponents to try and contain. Wilkins can dominate from the block, space the floor, or consistently make plays with the ball in his hands. He possesses amazing touch, footwork, and overall decision-making out of the post. Wilkins utilizes his body very well to clear out space and overpower opponents as a finisher and rebounder. He's also capable of grabbing boards and pushing the break in transition. Wilkins is a sharp passer, reliable scorer, and consistent rebounder who knows how to make an impact defensively without requiring elite athleticism. It's easy to see why his recruitment is rapidly gaining traction.
(2) 6'5 Jackson Keith (Southern Durham)
Given his recruitment, current abilities, and remaining upside, it should come as no surprise to see Jackson Keith in the mix for the top spot in our rankings. As a 6-foot-5 wing prospect with an incredibly impressive all-around skillset and no glaring weaknesses on either end of the floor, Keith clearly has the makings of a high-major player. He's a proven creator, scorer, and steady leader who naturally leads by example on both ends of the floor. Keith can burden a heavy offensive load, both with or without the ball in his hands, and understands how to dominate a game in a low-maintenance manner. He's intelligent, unselfish, and willing to adapt to whatever the team needs. Keith offers a fairly complete identity with the polish, maturity, and athleticism to shine wherever he decides to further his playing career. Expect legitimately every type of Division I school to be involved.
(3) 6'8 Sadiq White (Myers Park)
It seems like "upside" is a common buzzword surrounding Sadiq White, but one could argue that his clearest path to success is based on his current foundational skills. Being extremely long, fluid, and the most explosive player in every gym already puts the blossoming forward at an obvious advantage in most matchups. That being said, White has continually addressed and worked to improve any weaknesses within his overall skillset. His ball skills and perimeter jumper have steadily progressed over the recent months, but can still be found generating crowds of bystanders through his constant flow of above-the-rim finishes. White plays with phenomenal energy. The harder he plays, the easier it is for him to destroy his assignment. White is an excellent rebounder with a quick second and third jump, and the ability to lurk for any lobs or putbacks around the rim. Given his high-major recruitment, folks should be excited about his continued growth.
(4) 6'8 Colt Langdon (Millbrook)
The right blend of size and skill can make a player very enticing, especially when it happens at a young age, and that seems to be exactly the case with someone like Colt Langdon. At 6-foot-8, he's a matchup problem for majority of opposing forwards. Langdon is a solid all-around athlete who moves well for his size and can reliably score the ball in a multitude of different ways. He's a nice passer and excellent perimeter shooter who knows how to post-up, spot-up, and attack closeouts at a proper rate. Langdon can find success with or without the ball in his hands, and moves well when operating as an off-ball threat. He handles the ball well for his size and displays useful instincts defensively. As the expected leader of Millbrook, Langdon will certainly be a prospect for college coaches to watch closely over the coming years.
(5) 6'5 Jaylen Cross (Caldwell)
The newest addition to North Carolina's Class of 2025, Jaylen Cross is poised for a breakout season and major uptick in his recruitment. He truly does possess all the tools, instincts, and abilities from a basketball standpoint, but his maturity is as impressive as any on-court attribute. Cross is among the few high school players who actually prioritizes winning over notoriety and individual numbers, which has been evidenced in everything he's done up to this point. He's a smart, tough, unselfish wing prospect who can make a lasting impression without ever needing to touch the ball. That being said, Cross is a lethal scorer and creator who can burden the offensive load extremely well as a leader. He knows how to consistently create for others, set the tone on defense, and assert himself within the flow of the action. Cross's combination of tools, mentality, and zero baggage should appeal to all types of Division I programs.
(6) 6'5 Zion Collins (Word of God)
In terms of raw talent, Zion Collins has as much appeal as any prospect in the state. His impressive blend of size, feel, skill, and athleticism makes him a difficult matchup for majority of opposing guards and wings. Collins is comfortable at running the team or asserting himself as a polished scorer from all levels. He understands how to breakdown opponents, touch the paint, and make the proper decisions with the ball in his hands. Though he has quite an enticing skillset, Collins' defensive presence is equally as impressive. He's shown the ability to be a lockdown defender, useful rebounder, and steady force in transition. The guard legitimately possesses all the tools to be a two-way force, and college coaches have already taken notice. Only time will tell, but it'll be exciting to watch Collins reach his ridiculously high ceiling.
(7) 6'8 Gevonte Ware (1 of 1 Academy)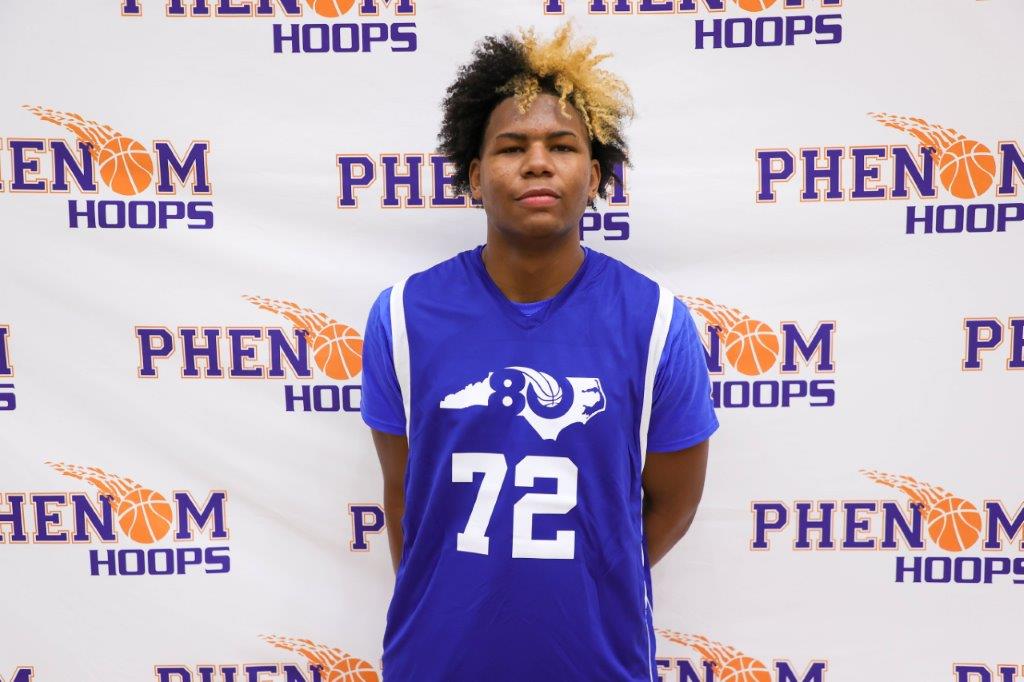 There are plenty of talented prospects in this grouping, and Gevonte Ware feels like someone who has been drastically underrated for no real reason. He's a big, strong, mobile post prospect with an excellent frame and reliable presence on both ends of the floor. Ware possesses great instincts as a defender and rebounder, consistently showing an understanding of how to control the glass, protect the paint, and run the floor in transition. He's a quality athlete, but also does a terrific job of walling-up and altering shots without needing to leave his feet. Offensively, Ware displays touch, soft hands, interior moves, and the ability to space the floor as needed. If not for a freak, unforeseen injury (born with an extra bone in his foot) during his freshman year, the two-way post prospect could easily be atop this list. Expect his stock to rise going forward.
(8) 6'2 Isaiah Henry (Cannon)
It's easy to see the path of success for certain players, and Isaiah Henry has been positioned to be a noteworthy name for quite a while. For starters, he comes from a notably athletic family with parents and siblings who have been heavily involved in basketball. Henry is a strong, athletic, physical guard prospect with grit, toughness, and a sturdy frame. He's a powerful downhill driver who can finish through contact, above the rim, or make passes to open teammates. Henry is a capable shot-maker with great elevation on his perimeter jumper. He utilizes his physical nature well to overwhelm opponents on both ends of the floor. Henry is a useful defender and rebounder, especially for his size/position, and can force turnovers at a healthy rate. He should be a key difference-maker for Cannon throughout the coming years.
(9) 6'5 Nick Hailey (Providence Day)
Shooting will always be significant in the game of basketball, which is part of why Nick Hailey is such an appealing prospect. He's a smart, skilled wing prospect with great length, polish, and shot-making ability. Hailey really stood out as a clear leader and primary offensive option this summer, asserting himself as an efficient three-level scorer with craftiness and deep range. Although he regularly worked with the ball and created for himself and others, Hailey is also extremely comfortable at making an impact as a cutter and spot-up threat. His offensive toolkit is already very impressive, and will only get better and better with time. Hailey simply provides a team with a calm, steady, low-maintenance wing presence who can outwork his assignment and find success within various roles on both ends of the floor. Expect him to emerge as a priority for Division I programs.
(10) 6'0 Chad Traylor (West Charlotte)
Despite being the smallest prospect on this list (so far), Chad Traylor has more than justified his ranking as one of the top players in the state. His IQ and poise are simply on another level from majority of his peers. Traylor possesses a natural understanding of how to lead a team, set the tone, and keep everyone involved on either side of the ball. He's an unselfish floor general with a tight handle, sharp vision, and a balanced offensive approach. Traylor looks to create for others whenever possible, but also scores the ball with consistency. He's a great on-ball defender with the blend of quickness and instincts to mirror opposing ball-handlers on a frequent basis. Traylor is never rushed and plays at a great pace with the ball in his hands. After some turnover at West Charlotte, he will need to emerge as a leader in order to maintain the Lions' success.
(11) 6'5 Bryce Slay (United Faith)
Given how enamored folks become with the children of former professional athletes, it's actually surprising that more people aren't talking about Bryce Slay. Sure, he's already armed with four Division I scholarships (more than majority of guys in his class) but his offer sheet is guaranteed to expand. Slay's floor is extremely high as a 6-foot-5 shot-maker with length, polish, and feel on both ends of the floor. That being said, his ceiling is (obviously) even higher. Slay is an efficient three-level scorer who can burden a heavy offensive load with relative ease. Between his athleticism, perimeter shooting, and ability to create shots off the bounce, he's very difficult for most opponents to contain. Slay is also a useful rebounder and quality defender (with tons of remaining upside in both areas) who understands how to push the break in transition. In terms of raw talent, the wing prospect could easily be a nationally recognized prospect over these next few years.
(12) 6'4 Isaiah Denis (1 of 1 Academy)
Few rosters in the state have boosted their talent level as 1 of 1 Academy, and the addition of Isaiah Denis is set to be a huge difference-maker. He's a long, wiry, skilled, well-rounded wing prospect who can absolutely fill it up. Denis is a smart, polished three-level scorer who can reliably create his own shot, set up others, or apply offensive pressure as an off-ball threat. He's a great athlete who knows how to utilize his length effectively as a finisher, defender, and rebounder. Denis does an excellent job of taking what the defense gives him while still mixing it up at a healthy rate. He's a willing passer who consistently looks for the best available shot whenever the ball is in his hands. Denis is tough, active, and simply knows how to outperform his assignment on both ends of the floor. His recruitment should see an aggressive uptick sooner than later.
(13) 6'5 Zacch Wiggins (Grimsley)
There are a ton of prospects who are brimming with intrigue, and Zacch Wiggins is certainly among that group. He's long, wiry, and still only scratching the surface of his long-term abilities despite already being a very useful, productive player in every possible setting. Wiggins is capable of operating within various different roles, as evidenced in his time with Grimsley versus Team CP3, and seems comfortable alongside any collection of teammates. He's able to score in a variety of different ways, and doesn't necessarily require the ball to do so. Due to his size and length, Wiggins is able to defend and rebound against bigger opponents. He's also a fluid athlete with a basketball background and terrific array of physical attributes. Expect to hear Wiggins name a lot over these next three seasons.
(14) 6'2 Johnniyus Sharpe (Cummings)
Leading a high school team in scoring as a freshman isn't impossible, but it is highly unlikely, which is part of what makes Johnniyus Sharpe such an enticing prospect. He's a smooth, crafty guard prospect who plays with terrific pace and applies seemingly nonstop pressure as a downhill scorer. Sharpe is a capable three-point shooter, but prefers to breakdown defenders and attack the basket as much as possible. He displays great feel, instincts, and overall body control. Sharpe finishes at a high volume, hits pull-up jumpers, and sets up others at a solid rate. He's as reliable in transition as he is in the open floor, and knows how to make an impact with or without the ball in his hands. Sharpe is quick enough to overwhelm opponents defensively, force turnovers, and consistently convert on fast-breaks. After a strong summer season, folks should look for him to have a notable high school year.
(15) 6'2 Amore Connelly (Freedom)
It's easy to see why there is so much buzz surrounding someone like Amore Connelly, who already stands out as the clear, undisputed leader for Freedom. He's an explosive guard prospect who knows how to control an offense with the ball in his hands. Connelly is a capable shot-maker from midrange and beyond the arc, but typically looks to get downhill and attack the basket whenever possible. He's a strong finisher who can go above or power through opponents at the rim. Connelly knows how to create his own shot off the bounce, but also displays solid ability as a cutter. He excels in transition, but is more than capable in the half-court. Connelly has a slew of tools, and should only continue turning heads over the foreseeable future.
(16) 6'3 Jonah Lawrence (East Mecklenburg)
There were plenty of guys listed who were productive as freshmen, but Jonah Lawrence's nightly averages could pretty much rival anyone within our rankings. He's a smart, polished, well-rounded wing prospect with length, scoring prowess, and the ability to lead by example on both ends of the floor. Lawrence is a reliable creator and three-level scorer who mixes it up regularly in order to keep the opposition guessing. He's efficient from everywhere on the floor, and does a nice job of setting up others whenever possible. Lawrence clearly knows his strengths from his weaknesses. He's also a useful defender and solid rebounder who provides great effort on either side of the ball. Expect Lawrence to have another highly productive season and begin turning the heads of college coaches.
(17) 6'4 Tre McKinnon (Lake Norman)
Every prospect develops at their own pace, and Tre McKinnon seems increasingly ready to burst onto the scene. Though it's been quite easy to see the flashes up to this point, it seems like the wing/forward prospect is starting to put it all together. McKinnon is long, bouncy, and displays blossoming versatility on both ends of the floor. He's an athletic finisher and developing shot-maker who can hit jumpers, attack closeouts, and effectively move without the ball. McKinnon is quite useful in the open floor, but also makes a consistent impact in the half-court. He's already a solid defender and rebounder, yet possesses the upside to be even better in those areas. Expect McKinnon to have a noteworthy sophomore season.
(18) 6'9 Trent Steinour (Lake Norman)
In terms of raw tools, few players on this list have more sheer upside and long-term appeal than Trent Steinour. He has legitimate size and length with the combination of rim-protection and perimeter shooting to be a highly coveted prospect. At 6-foot-9, Steinour moves very well for his size. He's a fluid athlete with touch, rebounding instincts, and the ability to finish above the rim or out of the post with consistency. Steinour is a useful screener who can reliably pop or roll, and knows how to position himself for success. He doesn't even necessarily need touches to waltz into a double-double with multiple blocks. That being said, Steinour will need to continue adding strength and developing his toughness in order to reach his extremely high ceiling.
(19) 6'2 Jerron Blackwell (Page)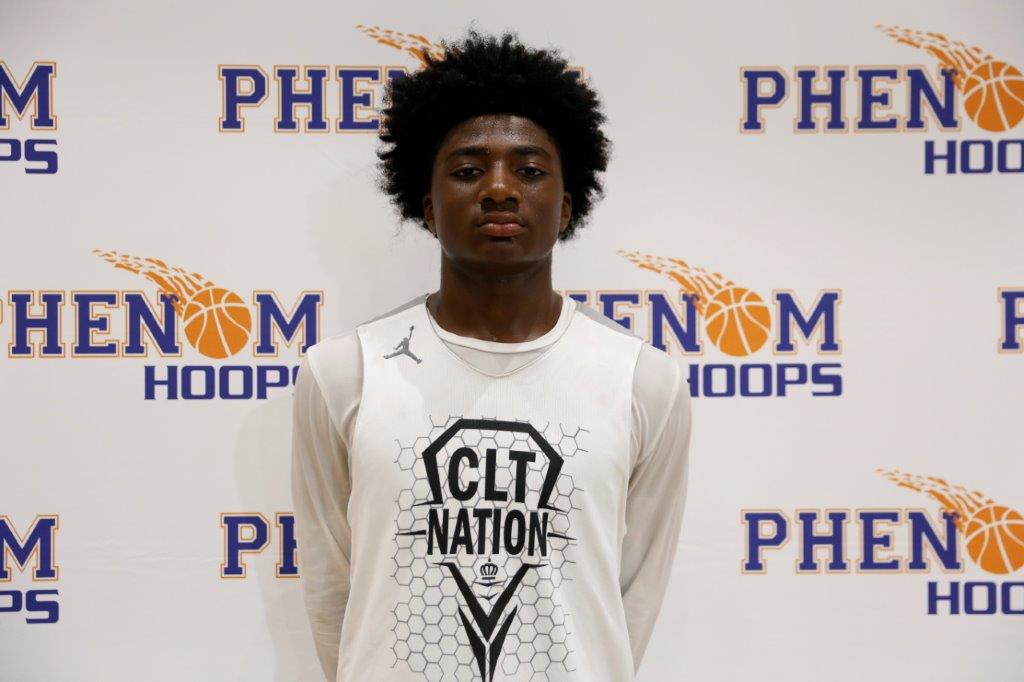 There's a slew of notable multisport athletes in the state, and Jerron Blackwell is certainly amongst the very best. Between his football and basketball abilities, he's going to be pursued by a myriad of programs in both sports. Regarding his identity on the hardwood, Blackwell is a long, tough, physically imposing guard prospect. He's able to get downhill and touch the paint at a high volume, where he's able to consistently finish or set up others in scoring positions. Blackwell is a well-rounded athlete with IQ, strength, and excellent body control. He finishes seemingly anything he attempts around the basket, but can also knock down the occasional jumper if necessary. Blackwell is a quality rebounder with clear upside as a lockdown defender. It will be interesting to see him as the undisputed leader for Page over these next few years.
(20) 6'4 Trajan Thompson (Providence Day)
In looking at everyone listed thus far, no player should see a more drastic uptick in production than Trajan Thompson. Given the strides he showcased throughout the summer season, folks should be really excited to see what Thompson has in store. He's a long, wiry, skilled wing prospect with great IQ, size, and athleticism. Thompson creates well for himself and others, able to assert himself from all three levels while actively looking to set up others whenever possible. He's a terrific perimeter shooter with craftiness off the bounce and the ability to make a lasting impression with or without the ball in his hands. Thompson is already a quality defender and rebounder for his size, but should only continue getting better with time. Given his current ability and long-term upside, Division I coaches would be wise to monitor the wing prospect closely over the coming years. 
(21) 6'2 Yohance Connor (1 of 1 Academy)
After being the most productive player for Winston-Salem Prep as a freshman, Yohance Connor should be a major addition at 1 of 1 Academy. He spent the entire summer playing alongside majority of his surrounding teammates, which should make the transition fairly seamless. Connor is a tough, high-motor guard who excels at getting downhill, attacking the basket, and constantly making plays on both ends of the floor. He possesses a nice frame but actually plays bigger than his size would imply, especially as a rebounder, and knows how to disrupt opponents with his sharp defensive instincts. Connor does a healthy amount of everything on the court, which allows him to produce as a utility piece or primary option. Expect to hear his name a lot over the coming years, as Connor and the 1 of 1 crew should be as entertaining as any program in North Carolina.
(22) 6'6 Yohan Gutierez (Combine Academy)
On paper, few players in the state have a clearer path to success than Yohan Gutierez. As a long, wiry 6-foot-6 flamethrower, little explanation should be necessary. Over the summer season, he's added strength while developing his vision, toughness, and ability off the bounce. Gutierez' calling card is still as a spot-up threat and overall perimeter shooter, but the signs of progression should still be highly encouraging. He's a solid athlete who utilizes his length well to finish, defend, and rebound. Gutierez knows how to pick his spots and effectively play within the framework of the team on either side of the ball. He's truly only going to continue getting better and better. Given his outlook for the upcoming season, Gutierez should have an extremely productive sophomore campaign. 
(23) 6'3 Bryce Baker (Walkertown)
Although his multisport status makes him somewhat of a tantalizing prospect, Bryce Baker seems like he's turned the heads of Division I coaches for football and basketball. Regardless of his gifts on the gridiron, Baker is a smart, athletic, all-around guard prospect with great size, vision, and three-level scoring prowess. He's a natural leader who's comfortable at dictating the action with the ball in his hands or finding opportunities within the flow of the action. Baker is able to fill it up offensively while consistently setting up others, doing the dirty work, and outworking his assignment on either end of the floor. He's a capable rebounder and excellent defender with no real weaknesses across his identity. It sounds like Baker could pursue football, but he's arguably one of the most complete players in North Carolina's Class of 2025.
(24) 5'10 LJ Rush (East Wake)
There are a variety of enticing guards listed, but LJ Rush might truly be the top floor general in this class. He's a smart, crafty point guard prospect who handles the ball with care and displays impressive poise as a creator. Rush possesses phenomenal vision and a clear willingness to create opportunities for others, and then make the corresponding pass. He's able to touch the paint and set up teammates at a seemingly nonstop volume, but can also score the ball at a quality rate when getting downhill and attacking. Rush finishes well for his size, utilizes his quick first step to effortlessly break down defenders, and navigates exceptionally well through traffic with the ball in his hands. Given his pace, decision-making, defensive instincts, and ability in transition, various types of programs would be smart to get involved with Rush.
(25) 6'7 Isaac Ericksen (Green Level)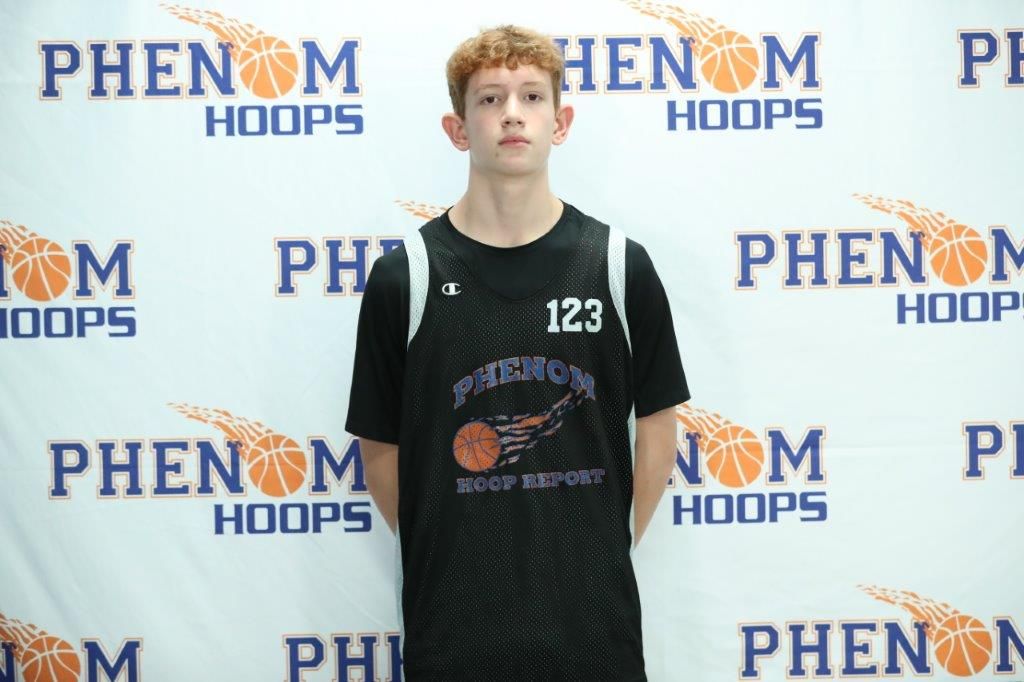 Given the history of skilled forwards with size and feel at an early age, it's safe to say that Isaac Ericksen has the tools to become a highly coveted prospect. At a wiry 6-foot-7, he's smooth, polished, and able to score the ball in a variety of ways. Ericksen is already quite comfortable at posting-up, shooting along the perimeter, or attacking opponents off the bounce. He mixes it up quite regularly, and understands how to take what the defense is giving him. Ericksen is a quality passer and capable ball-handler who has shown the ability to initiate the offense whenever necessary. He's a nice rebounder and solid defender, but still has plenty of upside in both areas. Given his touch, floor-spacing ability, and overall skill level, folks should expect Ericksen to start collecting offers sooner than later.