This past weekend, Phenom Hoops traveled to the Upward Star Center in Spartanburg, South Carolina for another quality event. The competition level was high, featuring numerous new squads and those that we've seen throughout the summer—which naturally led to a variety of standout performers. In addition to enticing competition, the atmosphere was exceptional. This article will take a closer look at some personal favorites throughout the two-day stretch…
6'2 '22 Jazian Gortman (Palmetto City Hurricanes)
Circumstance has a direct part in altering or determining the path for a given player, which rings especially true for Jazian Gortman. After being the best player on his Palmetto City Hurricanes squad as a rising freshman, there was no shortage of excitement and anticipation with his high school season looming. However, Gortman was on a loaded, veteran-laden roster and received few opportunities to showcase his full arsenal. Upon transferring to Keenan, the beast was awoken. Now, he's pretty much unstoppable as the focal point of a team. That being said, opponents have become wise to his special abilities and will completely center their defensive game plan on him. Though maddening to watch, it's understandable, as no single individual defender has been able to truly shut Gortman down. Regarding his skillset, Gortman is a lethal three-level scorer with an incredibly impressive ability to generate high-level shots (and covert) from anywhere on the floor. He utilizes a unique blend of IQ, athleticism, and craftiness to get where he desires. Despite his ability to score at will, Gortman is also an exceptional passer with great use of timing and angles—both in transition and the half-court. His quick first step translates effectively to either side of the ball, and allows him to regularly disrupt opposing ball-handlers. Gortman has certainly solidified himself as one of the premier players and prospects within South Carolina, and should only continue capturing the attention of college coaches.
7'0 '22 Micah Handlogten (Upward Stars 704)
The Upward Stars 704 squad is quietly one of the better constructed rosters in grassroots basketball, simply because they've formed a legitimate team. They have a group of balanced, well-rounded guys who embrace their individual abilities, and Micah Handlogten fits perfectly as their star-in-the-making. While the upside should seem fairly obvious with a smart, fluid seven-footer, folks really haven't been talking about the big man until recently. However, Handlogten is now a priority for various Division I programs after showcasing his two-way abilities over the last month. He's long, mobile, and displays the makings of an effective inside-out offensive game while also shining as a quality rim-protector. Handlogten possesses a very straightforward identity and genuinely thrives within a low-maintenance role, but can easily expand his production as needed. He rebounds, blocks shots, runs the floor properly in transition, and scores on all levels within the flow of the offense. Handlogten displays touch and footwork from the block while reliably stretching the floor. Not only does he have excellent shooting mechanics, but Handlogten also has the necessary ability to attack the basket against many opposing interior players. It's really difficult to find something not to like about the big man, especially considering he's only going to continue improving and adding strength. Expect Handlogten to accumulate a ton of offers over these next two years. 
6'6 '22 Jordyn Surratt (Upward Stars)
In a basketball world where people have become so enamored with the guys who take twenty-plus shots and have highlight-reel material, Jordyn Surratt is a refreshing presence. Perhaps the best complementary player in the region, Surratt could easily lead or be the focal point of a team but voluntarily chooses to thrive within his role. This isn't meant to downplay his abilities, but rather show appreciation for something that so few highly talented players are capable of doing. At 6-foot-6 with IQ, athleticism, and an all-around skillset, Surratt seems to effortlessly make his presence felt within the flow of the game. He defends three to four positions with ease, consistently battles on the glass, and scores the ball with efficiency from all three levels. Surratt can take over ball-handling duties as needed and displays quality passing instincts. He makes countless plays in transition, offers an excellent motor on every possession, and simply doesn't have any holes within his game. Again, Surratt will be a phenomenal leader for Dorman going forward but should also have appeal to Division I programs for his ability to seamlessly adapt and make an impact within any role or alongside any collection of teammates.
6'8 '22 Shane Fernald (Collegiate Prep)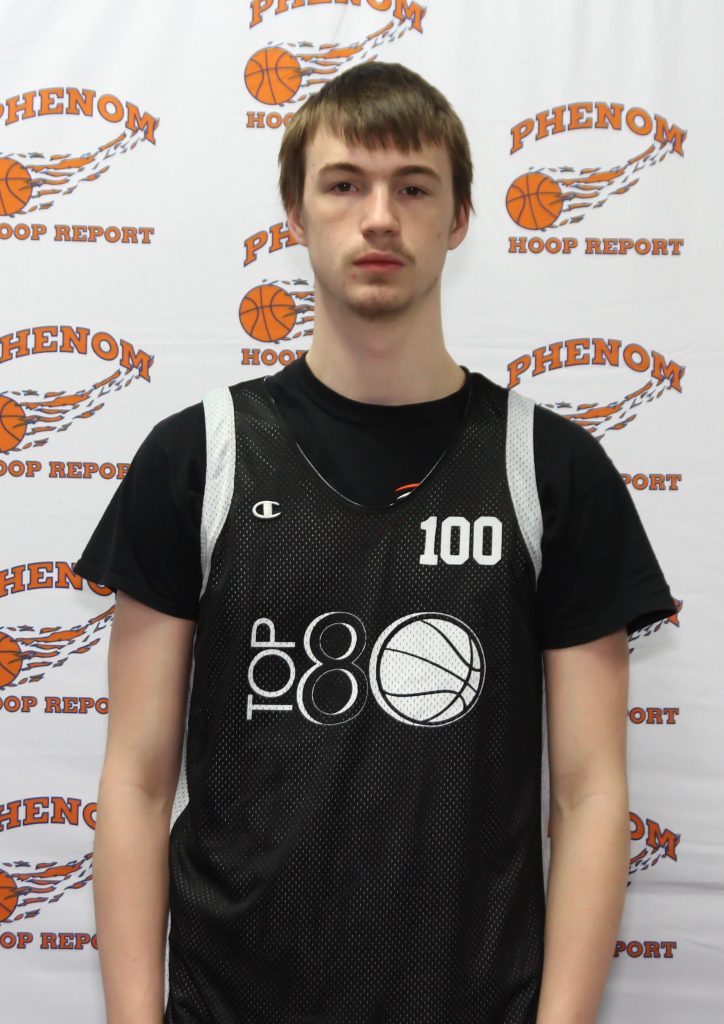 There are a lot of versatile, productive players within North Carolina's current basketball landscape, and Shane Fernald deserves to mentioned with the best of them. Regardless of setting, he's probably going to be one of the more unassuming players in the gym. That simply doesn't matter, as Fernald consistently impacts every facet of the game while displaying IQ and toughness. His well-rounded skillset allows him to make plays within the flow of the game on both ends of the floor. Fernald is a natural rebounder with an exceptional nose for the ball and the necessary physicality to outwork or outmuscle opponents. He scores the ball in a variety of ways and can create his own shot but often finds opportunities within the flow of the offense. Fernald is a versatile defender that understands how to wreak havoc with his motor and purposeful attention to detail. He can operate within various roles on offense and has the combination of scoring and passing to cause a ton of mismatches. Additionally, Fernald plays with a chip on his shoulder and embraces his mean streak—showing no fear of any opponent. He's a definite scholarship-level prospect and should only continue trending upward for the foreseeable future. 
6'3 '21 Kley McGowan (Tennessee Tigers)
Folks always say one should never judge a book by its cover, and Kley McGowan was easily the best representative of this notion from this past weekend. While cosmetic features mean absolutely nothing in basketball, his mullet is worth noting because it directly plays into his unassuming nature. However, it all makes sense upon watching him lead this Tennessee Tigers squad. McGowan is unbelievably unique and approaches the game in a very different way from most high school prospects. While he is a high-level passer and scorer, his focus and emphasis as a defender and hustle player is what makes him so special. Though it doesn't always show up in the box score, McGowan has the ability to truly dominate a game through his intangibles and leadership by example. In a noteworthy matchup, he drew five offensive fouls (on two separate assignments) and controlled the action without needing to dominate the ball. McGowan possesses incredible anticipation instincts, both for locating the ball and when reacting to penetration, and naturally seems to overwhelm opponents. He defended multiple positions, showcased a nonstop motor, and excelled at the "less exciting" facets of the game. McGowan is smart, tough, athletic, and simply built different from a vast majority of high school prospects. It's easy to see why Division I programs have already gotten involved, but expect his offer sheet to continue growing.