Throughout the last month, we've been fortunate enough to see a ton of talent coming from all areas and age groups. While many are placing major emphasis on those who already have reputations, there are plenty more noteworthy prospects who are still progressing or simply below the radar. Garner Road's 15U (2023) squad was one of the most exciting and intriguing groups on display, given their current amount of talent and obvious long-term upside. Their roster is loaded from top to bottom with guys like Shamarjah Davis, Jordan Durham, Jamir Wright, Ellis Williams, Will Otto, and Horace Smith Jr. However, we will be taking a closer look at their frontcourt pairing of 6'7 Tymaureon Outlaw, 6'8 Joseph Bachman, and 6'7 Kameron Roberts…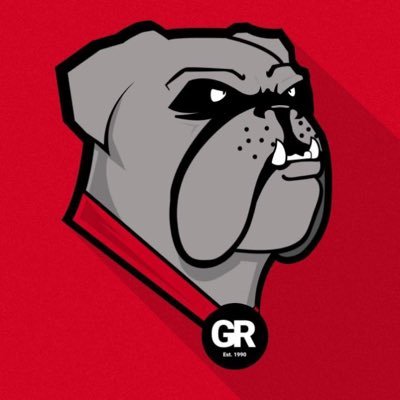 First, it should be mentioned that this trio doesn't typically share the floor but have the capability of doing so. That being said, Outlaw already stands out as an advanced physical presence with his length and overall frame. He's very fluid and moves extremely well for his size, displaying impressive athleticism both laterally and vertically. Outlaw plays with a streak of toughness and shows a willingness to compete on both ends of the floor. He's a great rebounder with a nice combination of hands, positioning, and aggression. Outlaw alters and blocks a ton of shots around the basket but has also shown the ability to move his feet effectively in space. He displays quality feel around the basket, both as a scorer out of the post and in regards to locating rebounds/second-chance opportunities. It's still early, but the foundation is in place for Outlaw to continue proving himself as one of the better forward/post prospects in his class.
Meanwhile, Bachman makes up the next piece of this group. He's a big, strong, mobile post prospect with a fairly polished offensive arsenal. Bachman already highlights excellent touch, footwork, and passing ability when stationed on the low-block. While he is a reliable scorer out of the post, Bachman's passing instincts certainly made a lasting impression throughout the event. He can locate cutting teammates, finish around the basket, and knock down perimeter jumpers at a solid clip. Bachman plays a pretty clean two-way game and will only continue progressing over his high school career. He possesses athleticism, toughness, and a nonstop motor, which tends to cause problems for most interior opponents. Bachman also looks likely to continue growing, essentially making him more appealing for college coaches. He has all the makings of a next-level big man, and should further that notion over the next few years.
Last but not least, Roberts is somewhat of a mix between the previous two. He possesses a strong physical frame but also displays a quality amount of skill, both out of the post and when spacing the floor. He has great length, motor, and overall understanding of how to make an impact on both ends of the floor. Roberts is a long, mobile athlete with touch and two-way feel for the game. He rebounds well, protects the rim, and runs the floor effectively in transition. Though Roberts is already quite useful, he still has clear long-term upside to harness. Expect to see these guys' names a lot over the next three years, as each have their own unique, individual identity and should remain quality building blocks for this Garner Road organization. Only time will tell, but we are comfortable betting on these two for the foreseeable future.