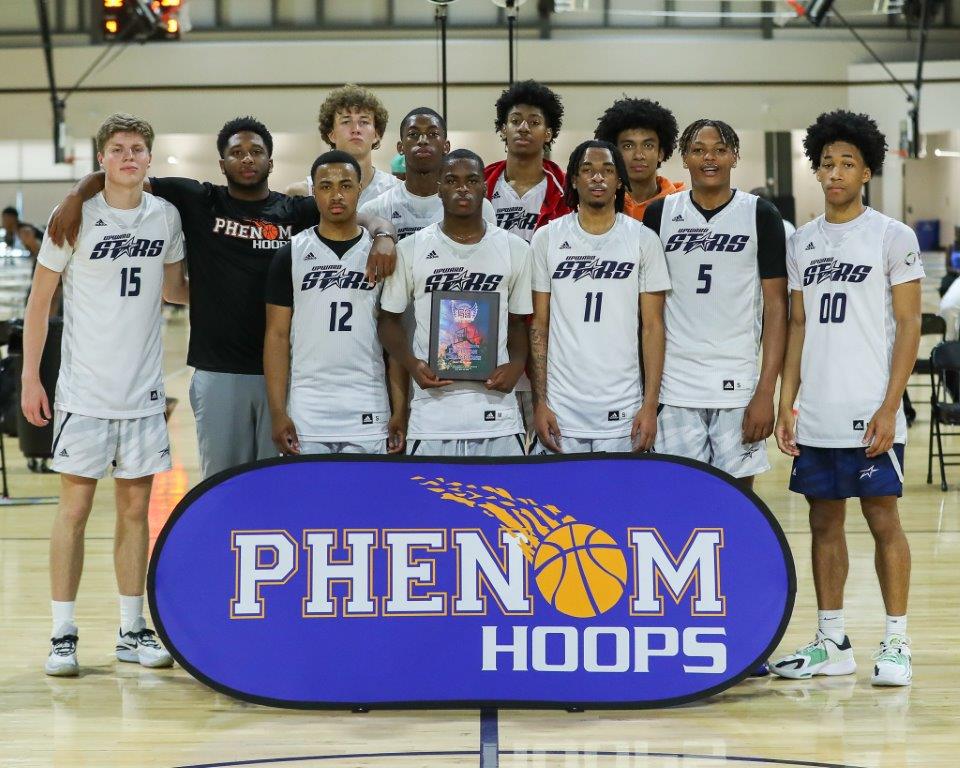 This group has an ample amount of talent throughout their roster, and it all starts with their complementary trio of guards in 6'1 '24 Sincere Rasul, 6'0 '24 Damani Day, and 6'1 '24 Markiest Houston. Starting with Rasul, who is quick, heady, and excels in transition. He's a quality penetrator with solid vision, finishing ability, and a reliable midrange pull-up. Rasul displays a nice change of pace and knocks down three-pointers on a regular basis. Day is arguably the steadiest of the group, given the calm and patient way he sets up others, contains his assignment, and asserts his scoring presence as needed. He possesses a tight handle, useful playmaking instincts, and an unselfish approach. Rounding out the group, Houston stands out with his toughness, athleticism, and two-way approach. He's a rugged defender, willing hustle player, and fairly balanced offensive threat with the ability to get downhill, pull-up, or set up others.
Although the group above does plenty of the playmaking, guys like 6'2 '24 Ryan Lewis and 6'4 '24 Jordan Patton have also highlighted initiation ability. Lewis is a well-rounded guard with feel, scoring prowess, and defensive instincts. He can do a little bit of everything and expand his production as needed. Meanwhile, Patton is arguably the main leader of this team. He's a versatile wing/forward prospect who can defend bigger opponents on defense while actively exploiting mismatches on offense. Patton can create his own shot, both to generate space as a shooter and attack the basket as a downhill threat, and is athletic enough to play above the rim and physically overwhelm others. He's also a great rebounder. Oftentimes, his ability to set the tone determines how this team will perform.
Guys like 6'4 '24 Maddox Watson and 6'6 '24 Clarence Williams each provide a useful inside-out presence and understand how to actively fill in the gaps on both ends of the floor. Watson is long, wiry, and arguably the best shooting threat on the team. He attacks closeouts at a healthy rate and understands how to make the proper read as a passer. Watson also battles for rebounds and displays nice energy on defense. On the other hand, Williams provides a long, versatile presence. He's a great rebounder and defensive piece with the ability to wreak havoc, force turnovers, and make plays with the ball in his hands. Williams applies quality pressure in transition.
Finishing out this roster, the grouping of 6'6 '24 Tosh Alberga, 6'7 '24 Walker Olshefski, and 6'9 '25 Levon Jacobs provide obvious size. Alberga is someone who seems to steadily get better and better. He's a long, wiry forward/post prospect with solid touch, athleticism, and instincts as a defender and rebounder. Olshefski is a wiry forward with a high motor and useful inside-out game. He's a capable finisher and shooting threat, but also makes his presence felt as a defender and two-way rebounder. Additionally, Jacobs possesses impressive size and athleticism. He's able to play above the rim, fight for second-chance opportunities, and run the floor properly in transition.