It's that time of year again. The high school season has nearly concluded and postseason play is set to begin very soon. As exciting as it is to chase and potentially win a state championship, the subsequent six months of travel ball will be the time for prospects to really shine. Whether positive or not, college coaches simply have more time and resources to properly evaluate (and offer) kids during the summer. There's no secret about the Classes of 2021 and 2022 getting absolutely shafted by the NCAA's attempt to combat the effects of Covid (specifically through awarding a free year of eligibility), but we have to remain optimistic and anticipate change eventually breaking through the horizon. Perhaps it will change with the Class of 2023, but there's truly no telling. Regardless, we will utilize this article to take a deeper dive into our rankings of current juniors. Their actual ranking is secondary here, as we simply want to provide a brief overview of each prospect (rather than discuss personal favorites). We will upload five at a time. Let's take a look…
(1) 6'5 Freddie Dilione (Word of God)
It shouldn't be considered a hot-take to point out that Dilione clearly has the most enticing toolkit of anyone within this list. For those with hesitations, they should imagine the possibilities of having a skilled, athletic 6-foot-5 wing who possesses his level creation skills and scoring prowess. Dilione has assumed more ball-handling responsibilities with Word of God, and it's allowing him to consistently showcase vision, leadership, and the ability to dictate an efficient offensive machine. He mixes it up very well as a scorer, plays effectively in transition and the half-court, and has proven capable of finding success with or without the ball in his hands.
(2) 6'1 Jaylen Curry (JL Chambers)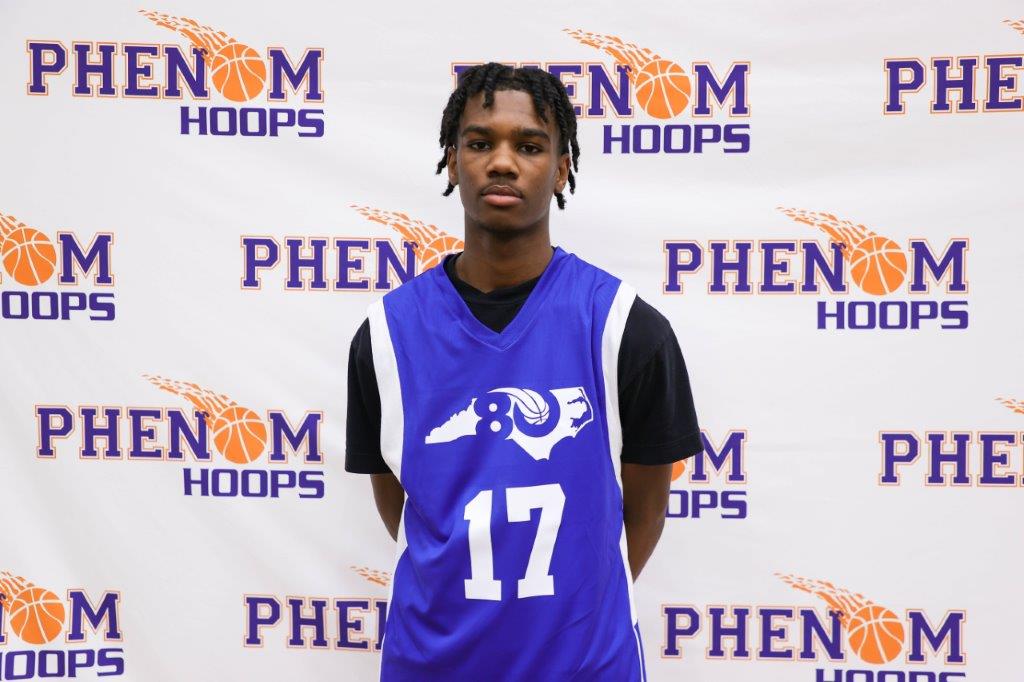 Perhaps no North Carolina prospect is more polarizing than Curry, given how his ranking varies heavily from one national recruiting outlet to the next. Regardless, the quick, speedy lead guard for JL Chambers comes in second on our rankings. His vision and change-of-pace are definitely his biggest assets. Curry is able to get wherever he wants and regularly locate the best available pass, though he's more than capable of finishing, pulling-up from midrange, or drawing fouls and converting at the line. He displays craftiness and can knock down three-pointers at a respectable clip. His quickness also allows him to force steals at the point of attack.
(3) 6'4 Silas Demary (Liberty Heights)
Bursting onto the scene isn't uncommon, but Demary's rapid rise to stardom and becoming nationally recognized has definitely been worth watching. In hindsight, more people probably should've been able to anticipate his inevitable breakout. Demary possesses size, feel, and the ability to effectively produce from either backcourt position. He's comfortable at running a team or operating alongside another primary creator and applying efficient scoring pressure. Demary also rebounds well and offers a reliable defensive presence (with the body to play bigger than his size at times). Although the tides began to change during his time at Millbrook, he's only continued to progress over the recent months with Liberty Heights.
(4) 6'3 Treymane Parker (Vertical Academy)
It's an interesting exercise to ask coaches or bystanders what they think of Parker, because it'll usually tell you a few things. If someone dares to say, "yeah, he's athletic," then it just means they've never actually watched him play. Parker possesses an incredible amount of talent with all the necessary physical tools to succeed at the highest levels. While he is a terrific athlete, his natural instincts and ability to overwhelm opponents from either guard position allow him to consistently shine in the spotlight. Parker is crafty, scores in various ways, and brings a highlight-reel level of excitement to seemingly every contest.
(5) 6'9 Michael Nwoko (The Burlington School)
Though it might sound anti-climactic, there's really nothing more to say about Nwoko and his solidified status as a high-major prospect. His combination of frame, strength, and mobility as an athletic 6-foot-9 post player immediately makes him an enticing piece for all types of programs. Nwoko is easily the most low-maintenance guy listed thus far, simply because he can find ways to produce without ever really needing touches or sets designed for him. He possesses solid touch, feel, and footwork around the basket, but doesn't look to force the action. Nwoko can score as needed, but also brings obvious value with his presence as a rebounder and rim-protector.
(6) 6'7 Wesley Tubbs III (Northside Christian)
The idea of "big guards" has taken off in the recent years, and certainly no one over 6-foot-5 handles the ball more often than Tubbs (at least in North Carolina). He's long, active, athletic, and constantly full of energy, which makes him an asset defensively and when making hustle plays. Tubbs can comfortably initiate the offense, but also knows how to work without the ball in his hands. He excels in the open floor, displaying passing instincts with the ability to reliably attack the basket and finish above or through contact. Tubbs forces a lot of turnovers by intercepting passing lanes, and understands how to effectively push the break in transition.
(7) 6'5 Jakwon Moore (Word of God)
When size and skill meet power and athleticism, you'll find someone like Moore—who has arguably developed as much as anyone since the start of his high school journey. He's a respectable perimeter shooter with exceptional finishing ability as a penetrator or off-ball cutter. Moore is a tough, physical two-way wing who plays hard, utilizes his body, and can capably fill in the gaps or expand his production as needed. He's a positive defender and rebounder with the versatility to contain guards, wings, and some forwards. Though it's somewhat expected, Moore simply produces and finds a way to stand out as a productive all-around piece in seemingly every possible setting.
(8) 6'5 Comeh Emuobor (Ravenscroft)
While the recruiting landscape has definitely hurt everyone listed, one could argue that Emuobor would legitimately have double, if not triple, his current number of offers in a normal year. Without beating a dead horse or overstating my personal feelings about him, his lack of recruitment should be more acknowledged by the masses. Players who possess his blend of adaptability, physical tools, and low-maintenance identity simply belong at the highest level of college basketball. He's a capable three-point shooter, but prefers to attack the basket or pull-up from midrange if possible. Emuobor also provides an elite defensive and rebounding presence for his position. He's also a natural leader and willing to produce within any role.
(9) 6'8 Brandon Gardner (Word of God)
Although he's already quite talented and productive, there's plenty of reason to think that Gardner will only continue to trend upward over the coming years. He's long, skilled, and athletic with an active motor and the ability to create havoc on either end of the floor. Gardner displays useful versatility and can effectively operate in various different roles. He can rebound, block shots, defend inside or along the perimeter, and make plays in transition. Gardner can post-up, attack off the bounce, or find opportunities within the flow of the action. Basically, this entire Word of God program is getting recruited by a variety of programs—and Gardner should be no different.
(10) 6'7 Gus Yalden (Asheville School)
There has always been an undeniable value in possessing skill, but the specific development of polished big men has led us to the creation of someone like Yalden. Between his IQ, vision, and scoring ability, he's absolutely the most skilled post prospect in North Carolina. He's not necessarily the most explosive athlete, which actually makes his impressive skillset shine even brighter. Yalden is an exceptional rebounder who understands how to properly utilize his frame to alter shots and snatch every available board in his area. The Blues are 10-3 with Yalden, and 3-2 without him. It's extremely difficult to overstate the value (and general matchup problems) that comes from having someone so unique.
(11) 6'8 Avion Pinner (The Burlington School)
Few players in the state possess the intrigue of someone like Pinner, who is already impactful yet still clearly brimming with long-term upside. Although he's made strides as an offensive cog, his main value lies directly through rebounding and defensive versatility. Pinner is a long, wiry wing/forward prospect who can comfortably toggle between multiple positions, force turnovers, and make plays in transition. He's a useful cutter and can capably find ways to assert himself as a scorer within the flow of the action. Pinner has shot perimeter jumpers at an increased percentage this season, and his stock will only continue to trend upward with prolonged consistency.
(12) 6'4 Jaydon Young (Greensboro Day)
Though Greensboro Day embraces the ideal of a true team, Young arguably still stands out as their main leader and x-factor. The Bengals are simply better with him on the court. Young is smart, strong, skilled, and able to consistently get downhill to apply pressure as a penetrator and finisher. He's a reliable passer who appears equally as comfortable with or without the ball in his hands. Young is also a well-rounded athlete with a great frame and the ability to play through contact on both ends of the floor. He's a quality defender, perimeter shooter, and overall player whose on-court presence has helped this group maintain their status as one of the top teams in the state.
(13) 6'10 Riley Allenspach (Providence Day)
It's no secret that Providence Day is as talented as any roster within the state, and Allenspach will likely take over as their leader going forward. He primarily sets up on the block, where he displays a useful combination of touch, footwork, and willingness to utilize his body to clear out space. Allenspach can finish around the basket or space the floor effectively from the perimeter, but also provides a solid rebounding presence on either side of the ball. He plays hard, embraces his identity, and runs the floor with purpose in transition. Allenspach also shows the ability to expand his production as needed.
(14) 6'6 Collin Tanner (Wayne Country Day)
Although the ranking is secondary here, Tanner could definitely be a prospect whose stock (and ranking) continually rises over the next six months. Removing everything else, we are still talking about a 6-foot-6 wing with an absolute flamethrower from beyond the arc. Add in his development as a creator, interior scorer, and overall leader, and his recruiting situation is legitimately as perplexing as anyone in the state. Tanner is also a capable defender and rebounder for his position. Regardless, he's extremely under-recruited. No one in North Carolina can match his video-game-like shooting splits of 65/47/74 (with impressive per-game averages across the board). Expect Tanner to see an inevitable blow-up sooner than later.
(15) 6'8 Mayar Wol (Moravian Prep)
Similar to the prospect above, Wol is definitely flying somewhat below the radar at this point. There's simply no reasonable justification to explain the lack of recruitment for a long, skilled, athletic forward with elite floor-spacing ability. He's fairly versatile on either side of the ball, showing the ability to defend multiple positions while causing matchup problems on the other end of the floor. Wol handles the ball well for his size, but doesn't look to force the action or do too much. He's a useful rebounder with the necessary instincts to block shots and intercept passing lanes. At 6-foot-8 with his collection of skills, it's impossible for his offer sheet to do anything other than grow over the coming months.
(16) 6'7 Elijah Strong (Myers Park)
We've seen different variations of sturdy, skilled post prospects emerge from Charlotte, and Strong appears to be the next in line. It's easy to see his status as the clear leader of Myers Park, both by watching and looking at his nightly per-game averages. He leads the Mustangs in three of five major statistical categories, and has definitely been among the top reasons for their on-court success. Strong can knock down jumpers from midrange or beyond the arc, but is arguably at his best when operating around the basket. He finishes well out of the post, and can make timely passes to cutting teammates if necessary.
(17) 6'4 Jah Short (Farmville Central)
Though this was expected, anticipated, and predicted way before now, it's great to see Short dominating as the commander of this Farmville Central squad. Anyone who had previously seen him (especially with Garner Road) should feel the same way, as his production and all-around game has seamlessly transitioned into the high school season. Short is a long, wiry, explosive guard prospect with great size and instincts on both ends of the floor. He scores the ball in a variety of ways, but is arguably at his best when getting downhill and attacking the basket with force. Short continues to excel in every facet of the game, and will be a priority for programs over the foreseeable future.
(18) 6'5 Bryce Cash (Charlotte Christian)
Some players are able to quietly go about their business and produce, regardless of context or supporting cast, and Cash definitely fits that bill. His seemingly nonstop production has become somewhat of an expectation at this point (especially since he's done it since his freshman season). He's a smart, physical downhill guard with size, toughness, and an unselfish approach. Cash's identity has largely remained the same throughout the years, but the improvement is still quite visible. His defense, rebounding, playmaking, and leadership are all well-documented, but it doesn't seem like enough folks are talking about his sudden emergence as a capable three-point shooter. Already a matchup problem, the added wrinkle should only continue to boost Cash's stock.
(19) 6'11 Tichyque Musaka (NC GBB)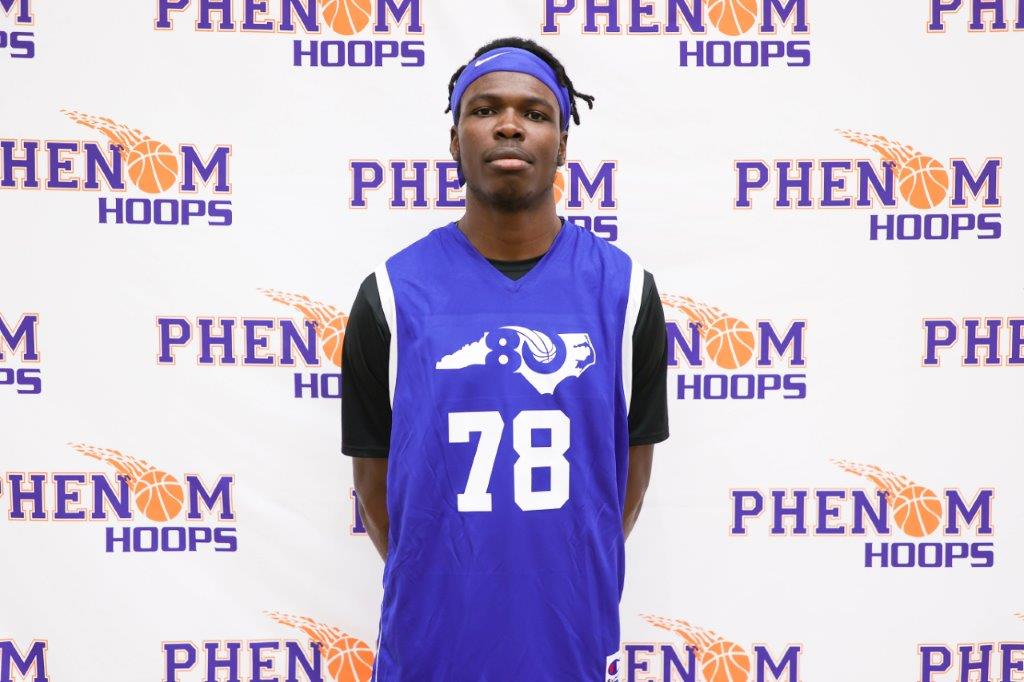 Rim-protectors will always have a ton of value in basketball, and Musaka is among the top interior defenders across North Carolina. His offensive game is steadily developing, but he's already comfortable at finishing or knocking down the occasional perimeter jumper. Musaka is extremely long and athletic, which allows him to alter a ton of shots by simply being present and active. He plays hard, runs the floor well in transition, and makes his presence consistently felt on the glass. Musaka can expand his production as needed, but has such a low-maintenance approach and truly doesn't need a lot of touches to make an impact.
(20) 6'11 Callum Richard (Gaston Day)
If it's been said once, it's been said a million times: big men always take longer to fully develop into a finished product. Although he's certainly not the only recent example, Richard has progressed an unbelievable amount over the last calendar year. The size and general understanding has been evident since his middle-school days, but the improved strength, toughness, and sheer consistency only heightens his appeal to college coaches. Richard is a reliable post scorer with patience, footwork, and soft touch over either shoulder. He utilizes his length well to protect the rim and secure rebounds on both ends of the floor. Expect Richard to keep trending upward.
(21) 6'7 Takorrie Faison (Goldsboro)
Rebounding is probably an underrated skill within the bigger scheme of today's current basketball landscape, and Faison is arguably the best rebounder across all classes in North Carolina. He's a strong, physical, explosive forward prospect who has clearly developed the entirety of his skillset over the last calendar year. Faison is nearly unstoppable in transition or around the basket, and possesses an extremely quick second and third jump (especially for someone with such a built frame) to accumulate and capitalize on second-chance opportunities. Faison is reliable defensively, moves well without the ball, and displays a quality feel for the game on either end of the floor. His video game-like numbers speak for themselves.
(22) 6'9 Donovan Raymond (West Charlotte)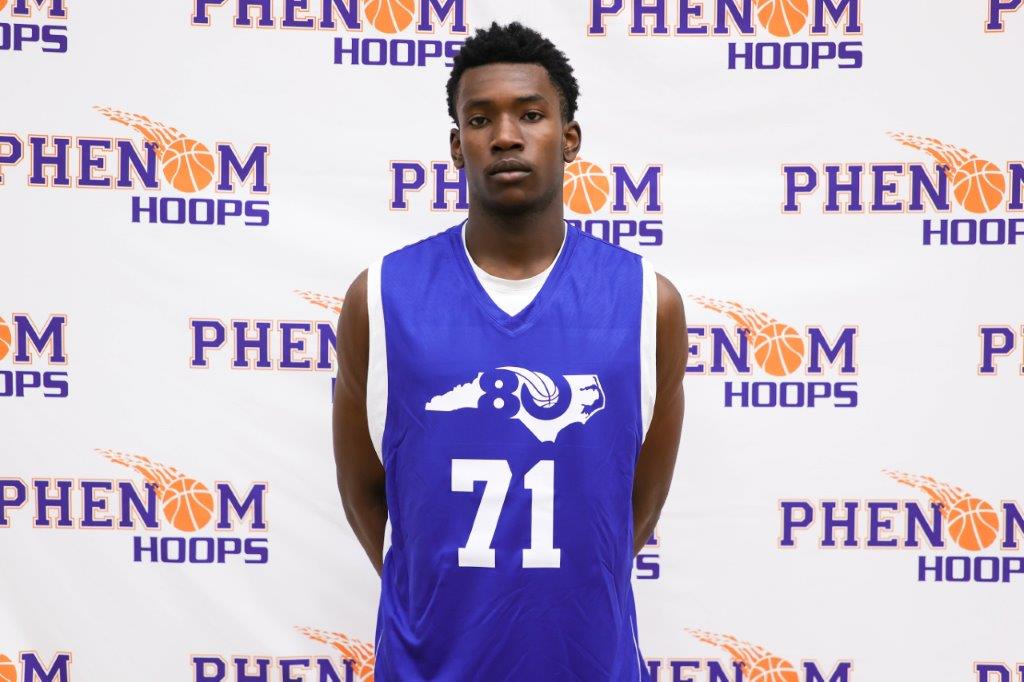 Embracing one's own identity is as valuable as any specific skill or tool, and Raymond knows how to showcase his strengths exceptionally well. As a long, fluid 6-foot-9 post prospect, he does a great job of anchoring the paint defensively, blocking shots at a consistent rate, and making his presence felt on the glass. Raymond runs the floor hard in transition and finishes effectively around the basket, but never forces the action nor requires the ball in his hands to make an impact. He also highlights nice timing, toughness, and instincts around the basket. Raymond has legitimate value in being an athletic, defensive-first big man as his offensive game continues to progress.
(23) 6'5 Truman Claytor (Word of God)
Through these first groupings of names, Claytor is someone who (personally) feels like they could climb at least five or ten more spots on this list during the coming months. Other guys might get more touches or have better production, but there's something about the dynamic makings of a smooth, skilled wing prospect with size. Claytor is an all-around player who does truly everything at an above-average level, but doesn't necessarily need to dominate the ball to showcase his usefulness and adaptability. He possesses toughness, a high IQ, and the ability to pose as an on or off-ball threat. Add in his defensive prowess, and Claytor seems likely to blow up very soon.
(24) 6'9 Mekhi Grant (Word of God)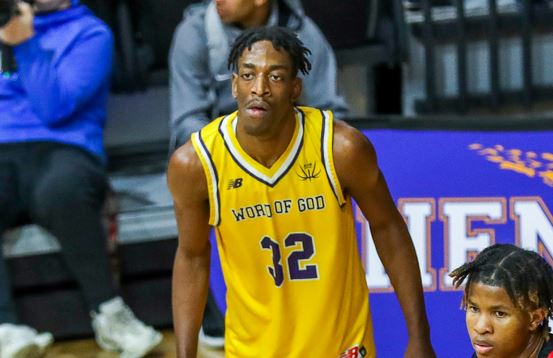 In terms of tools and raw talent, Grant could easily be one of the top-ranked players in the state. Between his physical tools and collection of skills, he has all the appeal someone would want from a modernized forward prospect. Grant can pass, dribble, and shoot with the mobility and athleticism to naturally overwhelm most opponents. He's able to be an offensive focal point or produce within a role, simply based on team need. Again, Grant is already very talented but honestly possesses as much upside as anyone in North Carolina's Class of 2023. Given the general development of most players with size, folks should still anticipate more growth going forward.
(25) 6'5 Emanuel Richards (Christ School)
The North Carolina grassroots landscape underwent some changes last year, including the coaching (and roster) change at Christ School—who now has Richards as their clear leader. After transferring, the downhill wing prospect immediately started to see his recruitment explode during the June Live Period. The flurry of offers makes sense, as the strong, rugged, athletic Richards is an absolute nightmare for opponents to try and contain—especially if they aren't built like grown men. He's a versatile defender, quality rebounder, and capable creator for himself or others. Richards can knock down perimeter jumpers if needed, but understands how to impose his will as a penetrator and finisher.
(26) 6'5 Nick Dorn (JL Chambers)
Given the value of perimeter shooting, one should expect Dorn's stock to simply continue rising over the foreseeable future. At the very least, he's a knockdown shooter with size, feel, athleticism, and the ability to contain his assignment defensively. That alone will continue to warrant plenty of attention from Division I coaches. Going forward, Dorn's development as a creator could ultimately boost him to an even higher level. He can already handle the ball and make plays, but is quite possibly more valuable when slotted as a cutter and spot-up threat along the perimeter. In the end, expect numerous types of programs to get involved with a low-maintenance shooter who understands his role extremely well.
(27) 6'4 Jordan Durham (Louisburg)
Similar to his departed former captain, Durham continues to quietly dominate as the focal point for Louisburg. As a 6-foot-4 guard, he's leading the Warriors in three of five major statistical categories (and is within very close reach of the other two) while dictating the action and seeing a ton of extra attention from defenders. Although they are different, there are some definite similarities between Durham and Elijah Jamison (referenced above). Durham is long, skilled, and athletic with instincts as a creator, both for himself and others, and sharp defensive instincts at the point of attack. The development of a more consistent three-point stroke would make him even more appealing at the next level.
(28) 6'9 Jaydin Spillman (Calvary Day)
Anyone who has seen the full timeline and trajectory of Spillman should already understand how far he's come since the start of his high school journey. As we've mentioned various times throughout this overview, big men simply take longer to fully develop. Although Spillman isn't a finished product, his appeal as a skilled forward/post prospect should be fairly obvious to the masses. The usefulness of a 6-foot-9 guy who can rebound, block shots, and score with consistency from all three levels is self-explanatory. His body also continues to naturally improve with time. Expect various types of programs to be involved over the next twelve months.
(29) 6'9 James Scott (Seventy-First)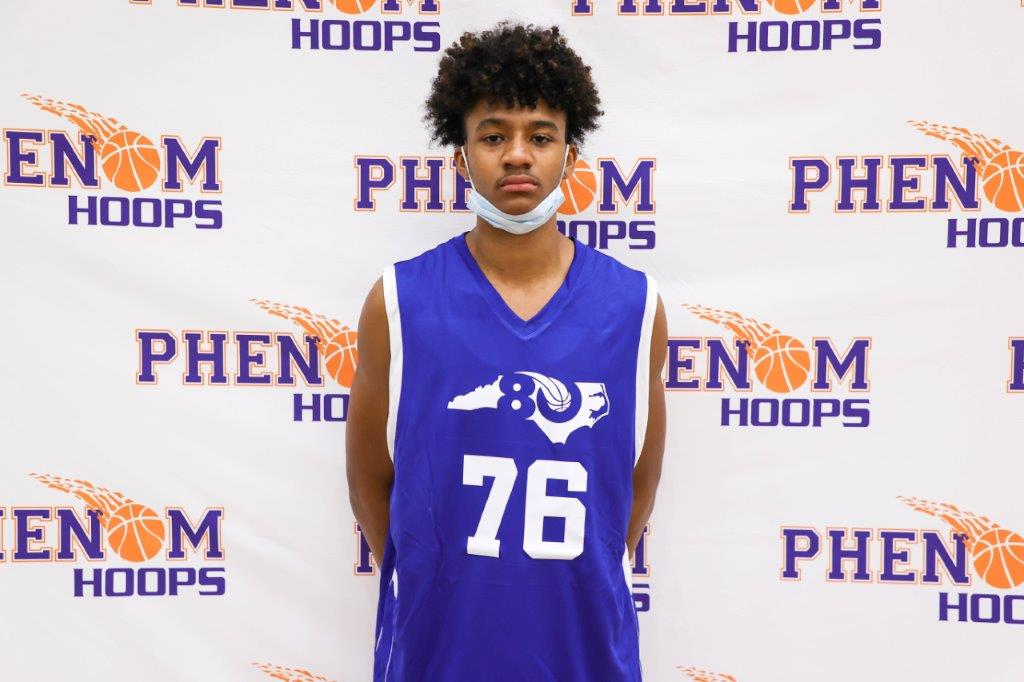 There always seems to be a variety of quality prospects from the Fayetteville area, and Scott is as enticing as anyone. It's easy to appreciate his steady, straightforward game and unselfish approach on both ends of the floor. Earlier in the season, Scott was tasked with being more of a scoring option, but has since adapted to their new personnel and structure (after adding Xavier Tubbs) and doesn't require as many touches to propel this group forward. He's long, smart, and poised from the block—as evidenced by his ridiculous 72% shooting percentage. Scott is a nightly double-double who knows his strengths and how to control the paint on either side of the ball.
(30) 6'5 Dante Oliver (Asheville Christian)
Given the recent injury to Asheville Christian's primary option, folks should expect to see an uptick in production from Oliver. He's a long, wiry wing prospect who highlights various flashes of creation skills and the ability to knock down shots. Oliver possesses mobility and provides consistent effort as a defender and two-way rebounder. He can operate with the ball in his hands, but typically finds opportunities as a cutter or spot-up threat. Oliver attacks well in transition and looks to make the extra pass whenever available. As previously mentioned, it would be very unsurprising to see him being more and more involved throughout the remainder of the season.
(31) 6'5 Noah Van Bibber (Concord Academy)
If folks aren't predicting a looming breakout campaign for Van Bibber, then they simply haven't been watching close enough. Though his numbers are slightly down since returning from injury, he's still a premier shooter with size, athleticism, and creation skills. Van Bibber continues to hover around the 40% mark from three-point territory, which is especially impressive considering his ridiculous volume. However, he also displays IQ and the understanding of how to make plays within the flow of the action on both ends of the floor.The Eagles are a fairly young team, but their foundational core and willingness to compete with legitimately anyone in the state. Expect Van Bibber to become a priority for various programs.
(32) 6'0 Josh Bullock (Lake Norman Christian)
Though he's the lone junior on this senior-laden roster, Bullock is arguably the main driving force for Lake Norman Christian. He's a tough, rugged, and scores the ball with excellent efficiency from all levels. Bullock is a useful playmaker who understands how to initiate the offense and set up teammates in scoring positions while regularly capitalizing on scoring chances to keep the opposition on their toes. He offers a great blend of IQ, strength, and quickness, which allows him to force turnovers and consistently stand out as one of the better on-ball defenders throughout the state. Bullock often plays with the ball in his hands, but looks more than comfortable when playing alongside another primary ball-handler.
(33) 6'5 Jakel Powell (NC GBB)
The value of three-point shooting doesn't need to be reintroduced upon our examination of each noteworthy threat from distance, but more people should be recognizing Powell and his overall progression throughout the recent months. Perimeter shooting has always been the basis of his foundation, but his improved confidence only makes him more dangerous. Powell is long, athletic, and possesses terrific size for a wing. He works well without the ball, both as a cutter and spot-up threat, and doesn't need a ton of touches to make an impact. Powell has also shown development as a passer and defender, and should only continue to trend upward over the next calendar year.
(34) 6'7 Matai Baptiste (Combine Academy)
Given the success of Combine and what players they tend to target, everyone should've anticipated something big on the horizon upon the addition of Baptiste. Although we saw him plenty of times during the summer season, the general public probably had a minimal idea of what to expect. Surely, they had to be pleasantly surprised upon seeing the skilled, versatile wing/forward and his incredibly favorable collection of tools. At 6-foot-7, Baptiste is a definite matchup problem for most opponents. He's simply too big and strong for most wings, and too skilled and mobile for forwards/posts who can match his size. The appeal is obvious, and Baptiste should emerge as a next-level priority very soon.
(35) 6'8 Kaleb Siler (Carmel Christian)
Given the depth and balance of Carmel Christian, it's nice to have someone like Siler who knows how to quietly produce and make an impact within his two-way role. He's a big, strong, sturdy post prospect with touch, footwork, and cutting instincts. Siler is a reliable rebounder and shot-altering presence with the understanding of how to properly run the floor in transition. He utilizes his body very well around the basket, both to generate space and absorb contact, and plays within the team concept at all times. Siler really knows how to excel as a low-maintenance piece with seemingly any collection of surrounding talent—which should entice various college coaches.
(36) 6'8 Asa White (NC GBB)
Since his move to NC GBB, White has altered his mentality while showcasing visible improvement on either end of the floor. As a long, wiry 6-foot-8 forward prospect, his name has been in circulation since middle school. However, White's adaptable, well-rounded identity allows him to consistently make an impact without needing to be a focal point. He plays with a nice motor, looks to fill in the gaps however possible, and utilizes his length well to alter shots and secure rebounds. White can finish around the basket or knock down the occasional midrange jumper, but also passes the ball well and can take opposing forwards off the bounce. He should be a target for numerous programs.
(37) 6'3 Dallas Gardner (Charlotte Country Day)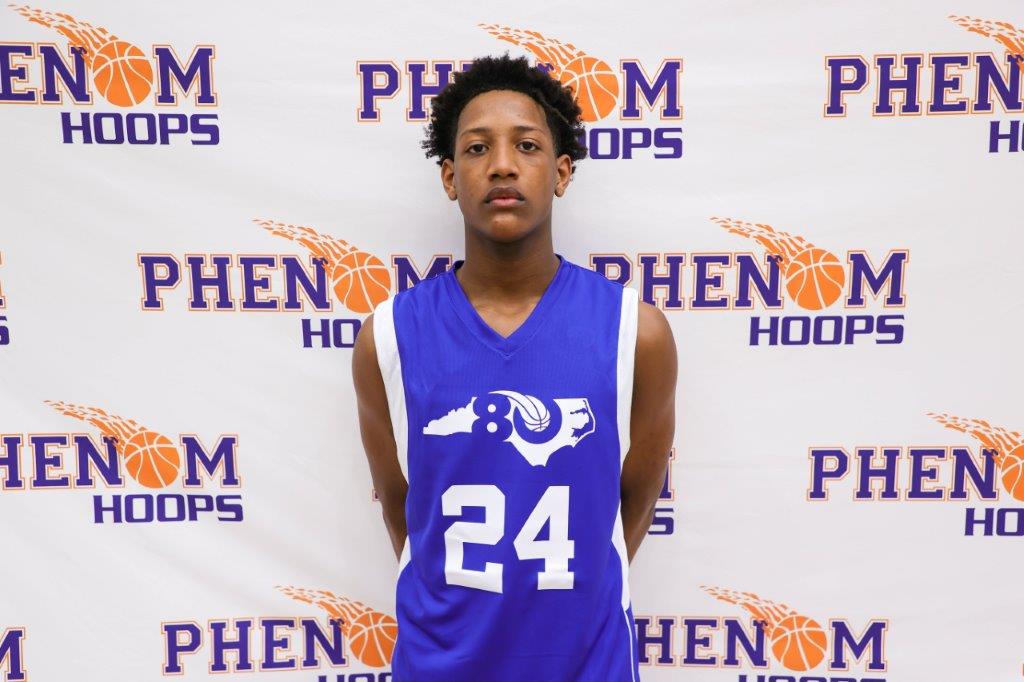 There have been a lot of program-changing transfers over the last year, and Gardner has arguably been as valuable as anyone. His arrival to Charlotte Country Day immediately provided the Buccaneers with a legitimate go-to guy on offense and someone to set the tone defensively. While the appeal of a tough, aggressive downhill scorer with IQ, vision, and a long list of favorable physical attributes would be enough to excite most programs, Gardner wasn't finished progressing. He maintained everything that previously made him a nightmare for opponents (athleticism, transition presence, willingness to do anything to be involved, etc.), but also developed a playmaker and three-point shooter. Gardner is as likely as anyone to see his recruitment blow up this summer.
(38) 6'1 William Gray (East Forsyth)
The era of staying at a local public high school has largely dissipated, but it's still working out quite well for someone like Gray. He joined the Eagles prior to his sophomore season and found success as a leader, but has truly only gotten better over time. Though it might not be obvious upon first glance, Gray approaches the game much differently than most players. His elite defensive presence allows him to set the tone, force countless turnovers, and relentlessly push transition play. Gray is a quality all-around athlete with IQ, length, and the ability to reliably affect all facets of the game. He's a winner and someone who college coaches should monitor closely.
(39) 6'3 Trey Boyd (NC GBB)
Though we spoke similarly about his teammate above, Boyd has basically transitioned from somewhat of an unknown entity to an obvious scholarship-level prospect. His move and ultimate emergence as one of NC GBB's two premier marksmen has certainly put him on the map. Not only is he performing and putting up impressive numbers, but his name is also undoubtedly being circulated more than ever before. We recently discussed his identity, but we can still reassert the fact that he's a lethal shooting threat with size, range, sharp mechanics, and the ability to pose a consistent threat with or without the ball in his hands. Expect his stock to continue to rise.
(40) 6'1 Kevon Vanderhorst (Trinity Academy)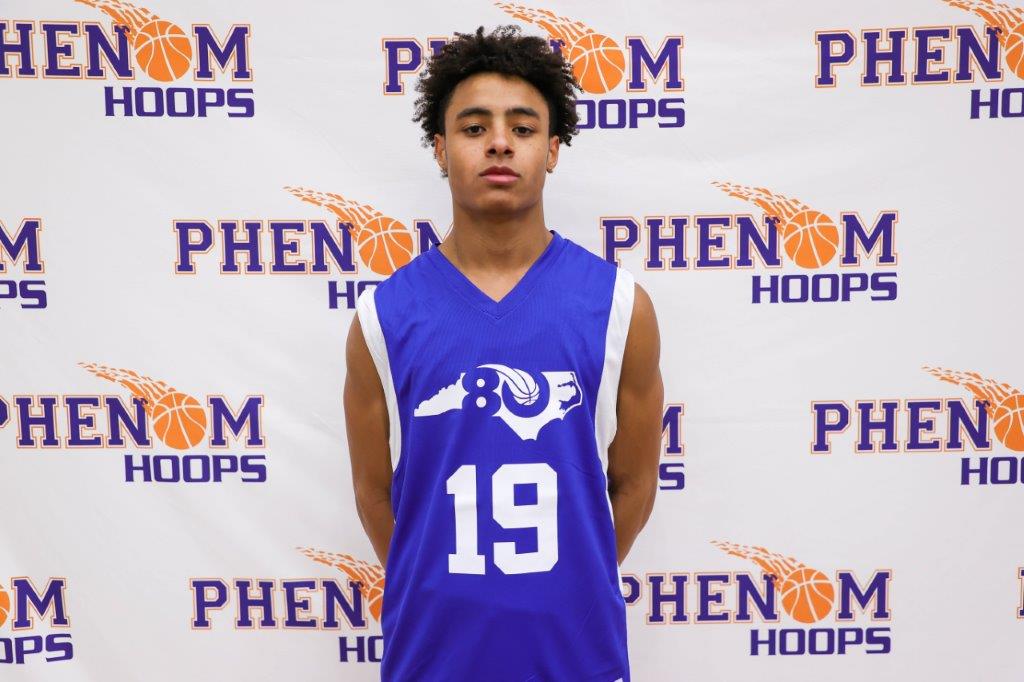 Between his time with Team Loaded and Trinity Academy, it's been fairly easy to see the steady growth within Vanderhorst's overall game. He's always been a balanced floor general with solid feel, quickness, and shooting ability. Though still comfortable at managing a game, Vanderhorst has shown the ability to efficiently burden an increased scoring load while still getting others involved. He's a capable penetrator and playmaker who looks to seek out the best available decision when attacking. Vanderhorst continues to add strength, which should only improve his defensive physicality and ability to finish through contact. Given his status as the Tigers' floor general, expect to continue hearing his name over the next calendar year.
(41) 6'9 Samuel Martin (Apex)
The combination of size, skill, and consistent production should probably make Martin more widely coveted by scholarship-level coaches. Even if it takes these programs slightly longer to get involved, his appeal should inevitably lead to a ton of offers within the coming months. Martin is among the very few post players in the state who can comfortably pass, shoot, post-up, rebound, and block shots. He's a capable three-point shooter, but arguably at his best from midrange or on the block. Martin possesses touch, strength, footwork, and the ability to finish above or below the rim (with either hand). He plays hard and displays the necessary mobility to defend along the perimeter while being an effective rim-protector. Expect offers to come.
(42) 6'5 Graham Worland (Greensboro Day)
Folks should already know about the unique development system of Greensboro Day, and Worland is among the latest additions to join the storied program. He's a skilled, well-rounded wing prospect with size, adaptability, and a fairly low-maintenance identity on the court. Worland can comfortably operate in various roles, but doesn't necessarily require the ball to make an impact. He's a quality passer and shooter with solid mechanics, cutting instincts, and an active motor on both ends of the floor. Worland defends his position well and rebounds the ball at a useful rate for his position. The current Bengals' roster has numerous seniors, which should definitely lead to more opportunities for Worland going forward.
(43) 6'7 Collin Kuhl (Holly Springs)
Each recent class seems to have a guy who unexpectedly broke out, whether it's due to unforeseen physical growth, an expanded role, or a sheer lack of exposure—but no one should be surprised when Kuhl becomes a priority. Even with the absence of Division I offers in circulation, Coach Hepp considers Kuhl among the top players to come through the program. This makes sense, even without knowing the two-way forward's lineage of athletes (father played at Stetson; uncle played at FSU and Penn). In terms of his actual on-court identity, Kuhl definitely fits the modernized mold of a smart, skilled, athletic, inside-out piece who can adapt based on personnel. He's probably among the more underrated and under-recruited players in North Carolina.
(44) 5'11 Jaiden Thompson (Central Cabarrus)
Winning is simply impossible to ignore, and Thompson has clearly been a main catalyst for the undefeated Vikings. He's leading the team in points and rebounds while showcasing playmaking instincts and the ability to embrace his part within their three-headed defensive monster. Thompson is quick, scrappy, and plays with a high motor on both ends of the floor. He consistently forces turnovers and pushes transition play, where he's proven to be a reliable passer and finisher. Thompson is arguably at his best when attacking the basket and finishing or accessing in-between scoring moves (floaters, runners, etc.), but can also create for others or pull-up from midrange. He also rebounds bigger than his size would imply.
(45) 6'7 Tymaureon Outlaw (Person)
Anyone who has been around the grassroots scene over the last few years should probably already know about Outlaw. He's a strong, rugged, defensive-minded post prospect with nice mobility, toughness, and a sturdy frame. Outlaw is a capable finisher and understands how to find opportunities as an offensive cog, but makes his biggest impact when grabbing rebounds and altering shots defensively. He absorbs contact well around the basket, runs the floor hard in transition, and knows how to maximize his presence on either side of the ball. Outlaw also utilizes his length well and effectively does the dirty work within the flow of the action.
(46) 6'4 Trey Horton (Providence Day)
The overall value of three-point shooting should be obvious at this point, and Horton has been among the top marksmen in this class since his middle-school days. He's a sturdy, low-maintenance wing prospect with a very useful off-ball presence and the ability to consistently produce within his role. Horton can attack closeouts and make the extra pass while being a solid rebounder and defensive piece. Though he can produce in an expanded role, his skillset and understanding of how to maximize his touches make him an extremely complementary player with seemingly any collection of teammates. Horton's size, feel, and shooting prowess should continue to make him coveted by next-level coaches.
(47) 6'7 Addison Archer (Chase)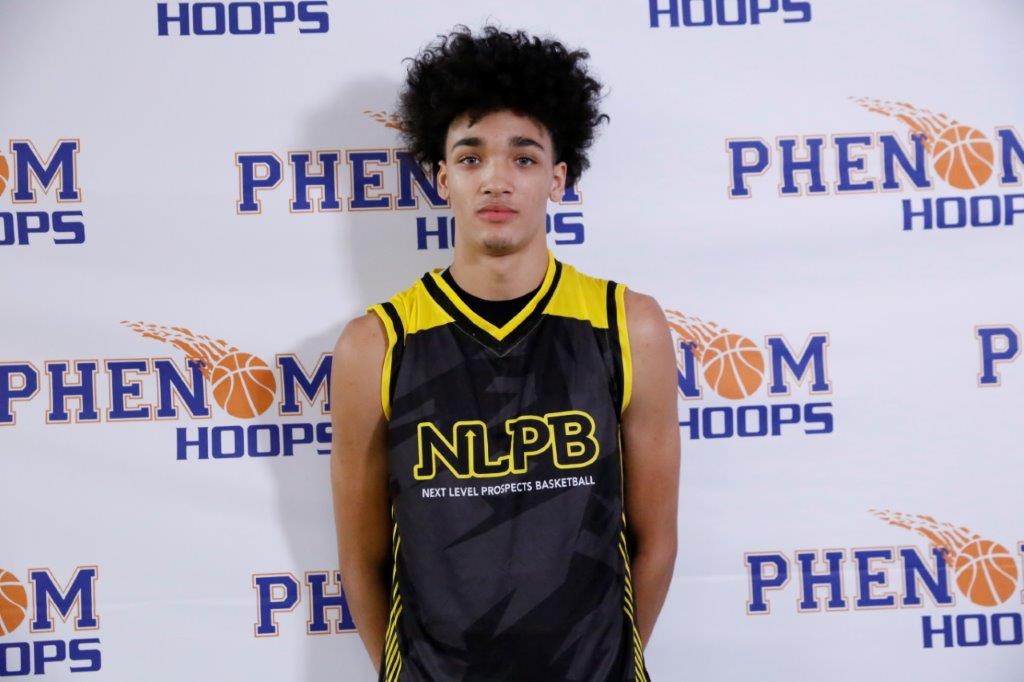 Similar to the name above, Archer should already be widely known throughout the state of North Carolina—especially given his notable status as a high-flying middle school prospect. Fast-forward three years later, and he still possesses a lot of the attributes that brought so much appeal. Archer is still long, bouncy, and makes his presence consistently felt within the paint on both ends of the floor. He's athletic enough to apply constant pressure as a finisher above the rim and accumulate blocks as the primary defensive anchor. Archer runs the floor well in transition, poses a threat for lobs, and rebounds nicely on both ends.
(48) 6'8 Patrick Tivnan (Charlotte Catholic)
There are various guys who have a legitimate argument to move up on this ranking, and Tivnan's case is as strong as any. Regardless of ranking, it's perplexing as to why more scholarship-level coaches haven't gotten involved. His feel and fluidity as a bouncy, fairly skilled 6-foot-8 forward/post prospect makes him a difficult matchup for most interior opponents. Tivnan is the clear tone-setter for the Cougars, controlling the glass, protecting the rim, and displaying an enticing offensive skillset. He possesses footwork and touch with either hand, but can also knock down midrange jumpers or the occasional three-pointer. Tivnan feels under-recruited at the current time, but that should change over the coming months.
(49) 6'0 William Otto (Broughton)
After being a varsity starter and the clear-cut leader of Broughton since his freshman year, Otto continues to effectively find ways to be a catalyst for this group. He's a skilled, unselfish guard prospect with nice creation skills and the ability to apply scoring pressure in various different ways. Otto can run a team, but is also quite reliable when slotted alongside another primary ball-handler—as it allows him to showcase a useful spot-up presence. He handles the ball with poise, battles defensively, and simply understands how to burden the load whenever necessary. Given his time with Garner Road, it'll be exciting to see how things progress throughout the summer season.
(50) 6'0 Jordan Cooper (Wayne Country Day)
The Chargers have netted a lot of attention over the last calendar year, and Cooper is definitely among their most valuable pieces. The smart, skilled, wiry guard prospect has consistently shown the ability to find success with or without the ball in his hands. Cooper can initiate the offense and set up others or apply efficient scoring pressure alongside another creator. He's a great perimeter shooter with range, quality mechanics, and the understanding of how to attack closeouts and consistently access favorable looks. Cooper is also tougher and more athletic than opponents tend to realize, as regularly evidenced through his transition presence. He should continue turning heads going forward. 
(51) 6'4 Will Brimmer (New Bern)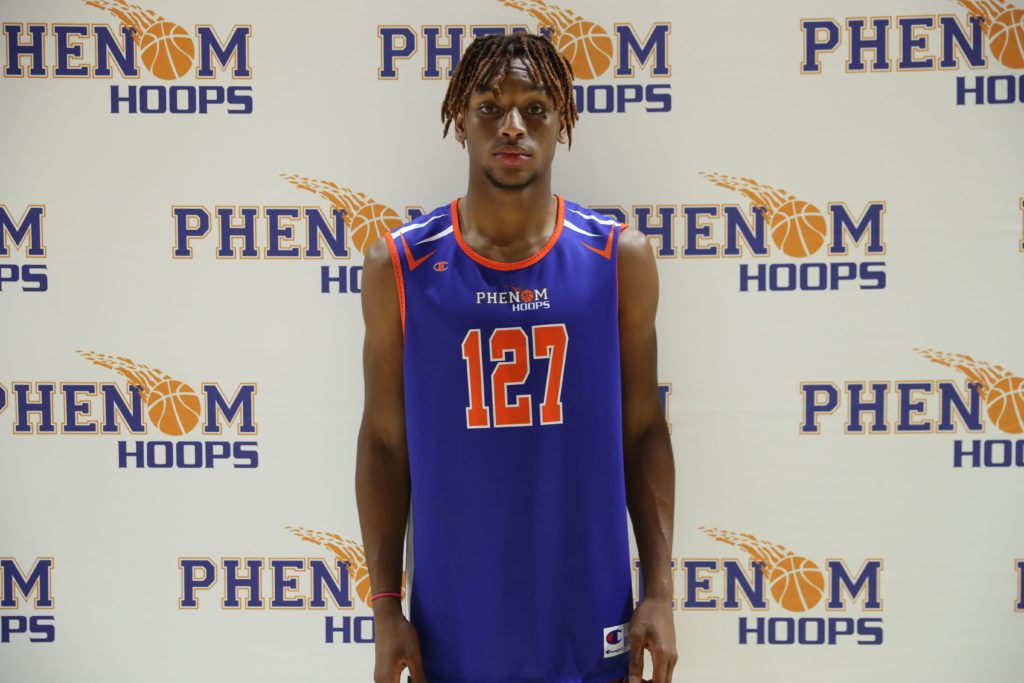 Production is usually a strong indicator of leadership, and Brimmer continues to be the clear focal point for New Bern. He's a long, wiry, athletic wing prospect with the ability to get downhill and attack the basket with consistency. Brimmer is a reliable finisher and capable of knocking down the midrange jumper at a solid rate. He battles on the glass and leads the Bears in rebounding as a result. Brimmer makes his presence felt defensively and in transition, but also knows how to operate in the half-court. He knows his role and identity as a tough two-way wing, and should be poised for a quality summer season.
(52) 6'5 Marcus Brown (Covenant Day)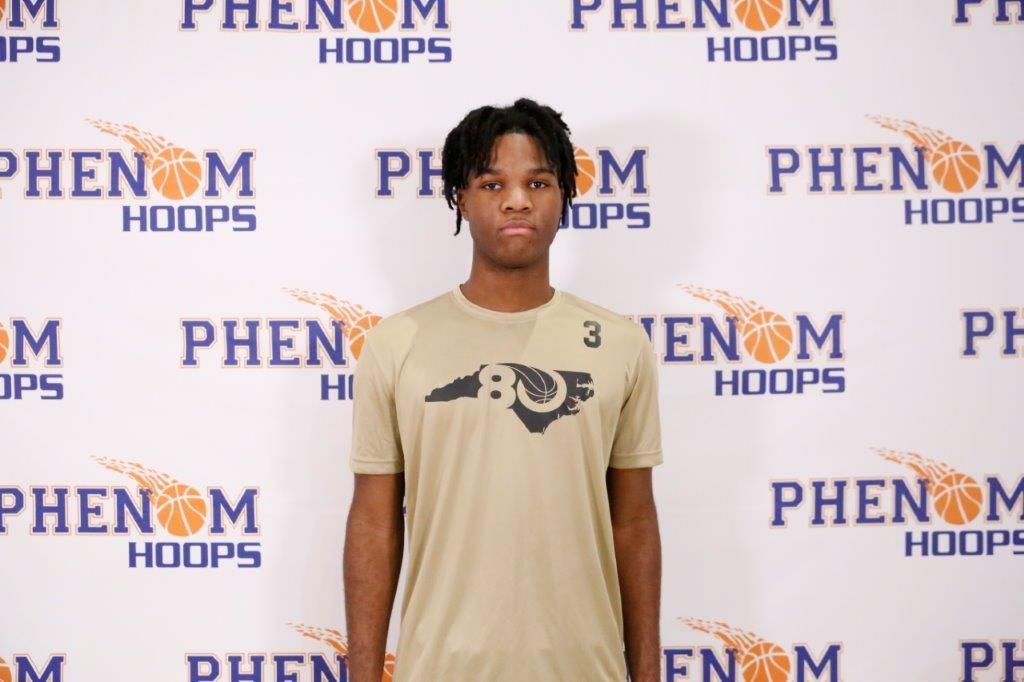 Given our timeline of watching Brown throughout the years, it's easy to see the growth within his game. He's always been someone who prioritized doing the little things while consistently making hustle plays—even as his skillset developed. Brown is a versatile defender, strong rebounder, and capable offensive initiator with useful vision and cutting instincts. Between his motor, adaptability, and general willingness to do whatever is needed, he's able to affect basically all facets of the game. Brown is also a nice athlete with size, toughness, and the ability to thrive within a role on both ends of the floor. Add in the overall balance of Covenant Day, and Brown is a clear asset.
(53) 6'0 Hamilton Campbell (Moravian Prep)
The gradual decline of traditional point guards has been fairly easy to see, which essentially makes Campbell the last of a dying breed. He's a heady, crafty floor general with unselfishness, phenomenal vision, and a really quick first step. Campbell thrives with the ball in the open floor, as he's able to locate the best possible shot and make the corresponding pass with unwavering consistency. He's also clearly improved as a three-point shooter (and general scoring option), and can now actively take advantage of scoring opportunities whenever available. Campbell recently committed to Lenoir-Rhyne, and should ultimately be a useful piece for the Bears.
(54) 6'3 Derin Saran (Asheville School)
The Asheville School has proven to be a well-oiled machine throughout the season, and Saran is a massive reason as to why. He's a steady, extremely unselfish point guard prospect with a natural instinct for making plays and setting up others. Saran touches the paint at a high volume, makes the correct read, and finishes well around the basket. He absorbs contact well when attacking or defending. He contains his assignment well at the point of attack, rebounds really well for a guard, and sees the entire floor at all times. Saran is also a capable shooter but doesn't force the action on either side of the ball. 
(55) 6'5 Alex Bates (United Faith)
In terms of tools and actual skillset, Bates is probably quietly among the more well-rounded wing prospects in the state. He's long, skilled, and athletic with the ability to play with or without the ball in his hands. Bates can shoot, create, and adapt his approach based on surrounding teammates. He's a reliable defender and rebounder with great size for his position. Bates also displays a solid all-around feel and does a quality job of producing within his role. Given his flexibility on the court, he's able to fill in the gaps on both ends of the floor as needed.