Sage Potts, "Gearing Up for Senior Finale"
6'3 2021 Sage Potts (Lebanon HS, VA)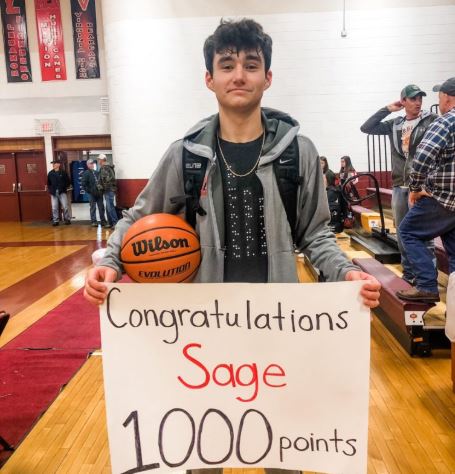 Sage Potts had an outstanding season for head coach Lebanon High School. Potts averaged 19.3 PPG and 9.6 RPG and has been an All-Region player both his sophomore and junior season. In addition, he has already scored his 1000th career point.
In speaking to his high school coach and father, Coach Ryan Potts, stated the following. "Sage is a pure shooter. He shot 53% from the 3-point line his freshman year and has shot over 80% from the free throw line throughout his high school career. He has also developed into a skilled post player in addition to his shooting ability. Unlike many players, he does not need the ball in his hands to hands to be effective. Sage is best coming off screens as well in pick and roll situations."
While Sage has been highly successful on the basketball court, he also sports a terrific work ethic in the classroom where he maintains a 3.9 GPA. He is very skilled all-around player and has a high basketball IQ. Sage is fundamentally sound and his high academics and skill set will make him a scholarship level prospect.