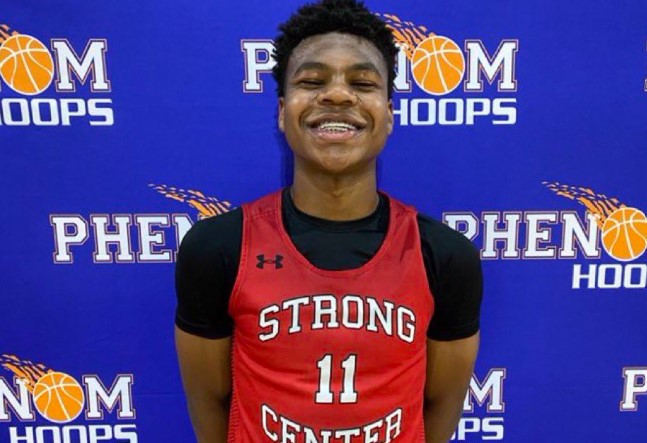 AAU season is a great opportunity for players all around the country to show more of their game and development.  Playing in the high school season, one can see how some players continue to grow as a prospect, but it may not be until the summer months that they really showcase their full potential. Not only do travel ball teams provide a different platform, but it also can allow players to shine and be viewed on a bigger stage.
That can be said this summer for 2025 6'3 Will James Jr. from Strong Center, as there may not be a player having a bigger summer than he is right now. He is giving everyone a "wake-up" call with his game, as James has entered a completely different level with his game. He was an incredibly consistent player at Holly Springs, but that also is a team that had a tremendous balance of talent on the court all season long; now he is one of the go-to guys and he is taking full advantage of it.
Averaging well over 20ppg this summer for Strong Center, James Jr. is showing his true potential with his game. He continues to display his athleticism, but he is also showing his ability to be a volume scorer on the court. Whether he is creating for himself, getting into the paint and scoring, knocking down shots with tremendous range, creating and dishing to open teammates, or simply finding ways to take over a game, James Jr. has clearly taken the next step in his game, and he isn't slowing down any time soon.