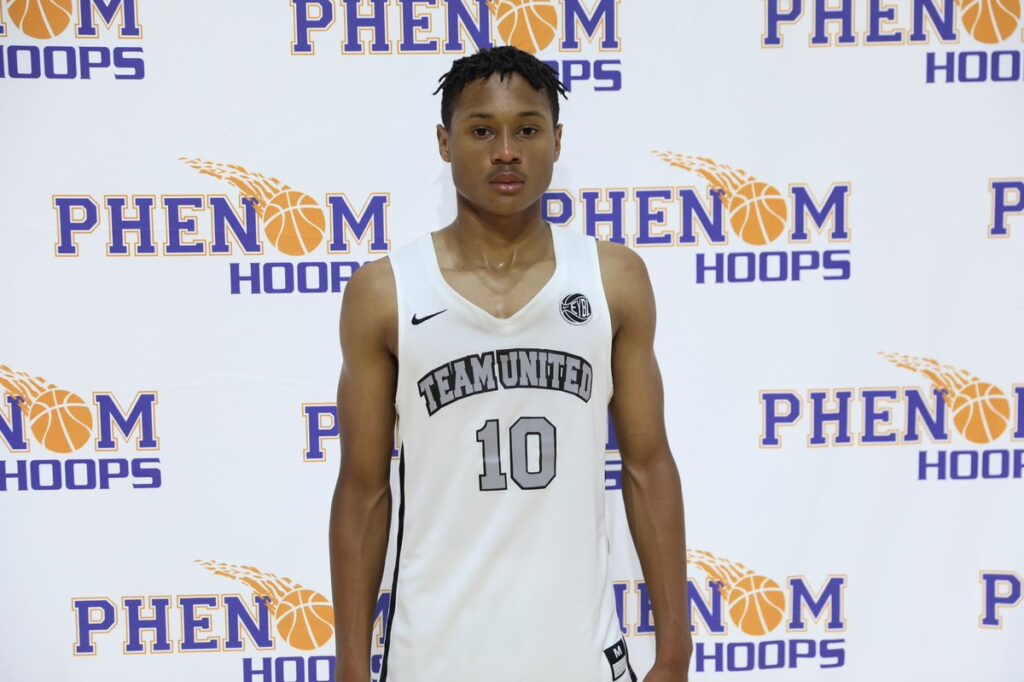 Player: Miles Leaks
Class: 2025
Height: 5'10
School: Piedmont
The Hoop State Fall League got underway to start the short season, as Week 1 is in the books. Not only does it give us a chance to watch a few teams early on and see what they bring, but also gives us an updated look at newer players that you will want to watch more this high school season.
One player that really impressed in Week 1 was 2025 guard Miles Leaks. Leaks, who played with Team United this summer, really showed poise and maturity on the court. It also looks clear that he is going to be one of the clear leaders for Piedmont this upcoming season.
When watching him, you couldn't help but notice his feel for the game. Helping run the show, Leaks really played under control, with a great pace, showing strong court awareness, and was not only a playmaker for himself but did a great job setting up his teammates. He is a quick, strong prospect that gets downhill well, continuing to put pressure on the defense, get inside the paint, and either finish with touch or set up his teammates well for easy baskets. He plays with a ton of maturity, more than what a sophomore should play with at his age.
Leaks was impressive to start the Fall League and really solidified himself as a name to start tracking throughout and for the upcoming season.
What Has Been Said:
"Miles Leaks was a major difference-maker for his incredibly talented Team United squad. He's a smart, tough, high-motor guard prospect who stands out as an elite three-point shooter. Leaks can handle the ball, set up others, and create as needed, but genuinely knows how to thrive as an off-ball threat. He's an exceptionally reliable spot-up option who moves well without the ball, sets up before the catch, and knocks down jumpers at a very high percentage from distance. Leaks also attacks closeouts well and can access midrange pull-ups whenever needed. He's a scrappy, active on-ball defender with the quickness and instincts to shut down his assignment and force turnovers at a nice rate. Leaks might not be the biggest or flashiest player on the roster, but his value definitely factors in to the success of this group. Expect him to continue turning heads going forward."
"Leaks was tremendous to start the day, as I was incredibly impressed with how the young guard operated on the floor. He looked like a strong floor general on the floor, playing with a great pace and vision, finding his teammates and setting them up well, but also taking quality shots also. Really enjoyed watching how he was able to operate on the court. Leaks is a smart player and looking o be an early leader for this team this year."