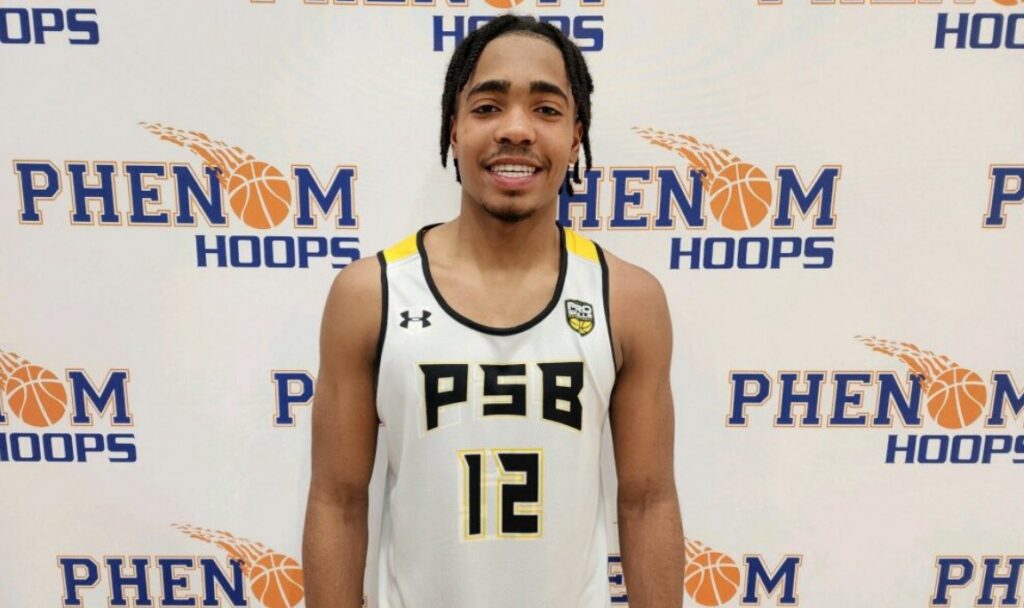 Phenom Hoops prides itself in providing a platform to shed light on players of all ages and all levels.  This is why we continue to bring more content to players that deserve more attention with their play.  One player that we have had a chance to watch a lot more this summer has been 2024 guard Makel Smith, and we believe he is one that shouldn't go under the radar as much as he has so far.
First off, he is coming off a tremendous high school season in which he led the state in scoring, averaging 34.8ppg, 6.9rpg, 2.9apg, and 2.2spg, while also hitting 109 total 3-pointers and shooting 45 percent from the floor. Throughout his high school career, he is averaging nearly 27 points per game, and he continues to show that scoring impact this summer with PSB Kisonas.
When you talk about his game though, Smith is one that knows how to get it done; he is one that wants the ball in his hands, he understands how to create for himself and for others, is a tough-minded guard that isn't afraid of mixing it up but also can hurt you in a variety of ways, and is one that just has that "it" factor in his ability to put up points.  Whether he is using his sturdy guard to get downhill and finish through contact or over defenders, or his ability to pull up and knock down shots, Smith is one that knows how to score from all three levels. He has tremendous speed that he uses to his advantage, he reads the floor well, displays tremendous leadership, and knows when to score or to get others involved.
Smith is one that you just want to have the ball in his hands, and with his performance more on the Phenom Hoops platform, he should be a player that gets the attention of college coaches.
What Has Been Said:
"The right floor general can drastically change the outlook of any team, and Smith certainly fits that notion. His combination of IQ, pace, poise, and well-rounded skillset make him a very reliable, appealing prospect. Smith displays natural leadership and a high level of maturity while calmly dictating the offense and containing his assignment defensively. He creates for himself and others at a constant rate, applies efficient scoring pressure from all levels, and understands how to make the right play with unwavering consistency. Smith doesn't possess any real weakness in his identity. College coaches will eventually be battling for his services as a dependable all-around leader."
"It has been fun to watch the guard in action over the last few weeks, and he should have captured more eyes his way this past weekend. Smith simply knows how to fill it up and has done so every time he is on the court. He is strong in getting downhill, embraces contact, and can finish as well as get to the line, but he also can knock down shots from outside, create for others, and really shows how shifty he can be with the ball in his hands."