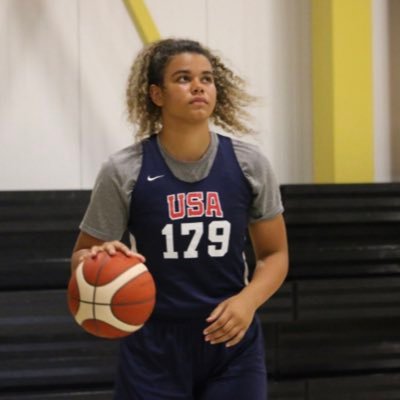 Player: Ella Hobbs
Class: 2024
School: 1of1 Prep
One of the top players in the Class of 2024 here in North Carolina and nationally has been 2024 6'4 Ella Hobbs, a prospect that has racked up a ton of offers and recognition with her play over the years. Leading the charge once again, Hobbs has been strong with her play for 1of1 Prep, and recently announced her Top 5 schools.
She broke it all down with Lady Phenom Hoops…
Season Going So Far:
"We have had a pretty good season this year, we have overcome a lot of challenges and really have grown as a team. We are being more competitive and more successful than we were last year, for a team that is just in its second year of being together we have a very bright future and the rest of the season."
Growing as a Player:
"I have become a lot better at reading my defender and knowing what to do against them. I am starting to come out of the paint and shoot more. I have also become a lot better at using a variety of moves. I can still work on shooting more consistently."
Breaking Down Top 5 Schools:
"Ohio State has really made me a priority and has shown me that they would love for me to become a big impact for their program, and they intend to incorporate me as a post player in a lot of their offense. They have a nice facility and they have a lovely coaching staff and an environment in which I believe I would thrive in. I also love the way they ran practice when I visited and just how much they care for their players.
Michigan has a very good program with a very nice coaching staff, and I believe the way they play will allow me to succeed.
UNC has wanted me to be a part of their program for a while. They have shown lots of love toward me, and the coaching staff has been very welcoming toward me. They have shown me just how their environment thrives with the way they run things.
Miami also has an amazing coaching staff and has shown me that I am important to them although I haven't been on a visit yet, they seem to have a very nice campus in Florida.
Virginia Tech was very welcoming when I made a visit; they showed me that I would thrive in their environment and that they prioritize their post players and incorporate them a lot in the offense. They have a great coaching staff, and the coaches seem to care a lot about their players."