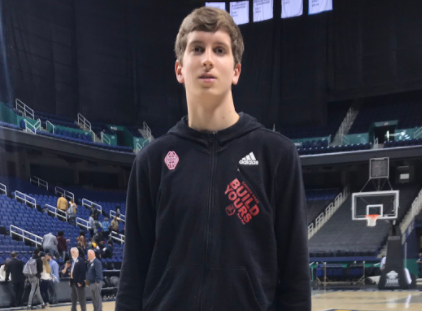 Nothing like finding a true 7-footer on the court and it seems more schools are paying attention to 2022 7'0 Wesley Johnson from Leesville Road.  The senior big man has continued to make strides in his game and he recently announced he had earned an offer from Austin Peay. 
Phenom Hoops was able to speak to him more about his thoughts on the offer and who else has been coming his way, as well as his thoughts on the upcoming season. Check out what he had to say.
---
Phenom: What was your excitement about the offer from Austin Peay?
Johnson: I am really excited. I have enjoyed all of my conversations with Coach James and his staff. They are great people and have a great plan.
Phenom: How did you hear about the offer?
Johnson: On a phone call with Coach James.
Phenom: What did they say they liked about your game and how you can fit in with their program?
Johnson: They liked my touch and skill around the basket, ability to run the floor, passing, and being able to stretch the floor with my shot.
Phenom: What other schools have been showing interest your way?
Johnson: I've been hearing from schools in the Ivy League, Patriot League, Big South, and Ohio Valley Conference.
Phenom: Have you been able to visit any schools?
Johnson: High Point is the only one I've visited so far. Going to be doing some more very soon. Just been enjoying being a senior and being back in the school building.
Phenom: What is your excitement about being back on the court and playing your final year of high school ball?
Johnson: Opportunity to compete with my teammates, for my school, and for my community.  I want to continue working on my game and getting better.
Phenom: What areas are you working on specifically?
Johnson: Working on improving my face-up game in the post and quicker moves that will translate to the next level.  Also, constantly working on my body and lateral quickness.